MBUDJA / NGOMBÉ/ DOKO / NGBANDI / NDUNGA / POTO IFANGBWA SHORT SWORD 62, DRC
The short sword below has been vetted as authentic.
---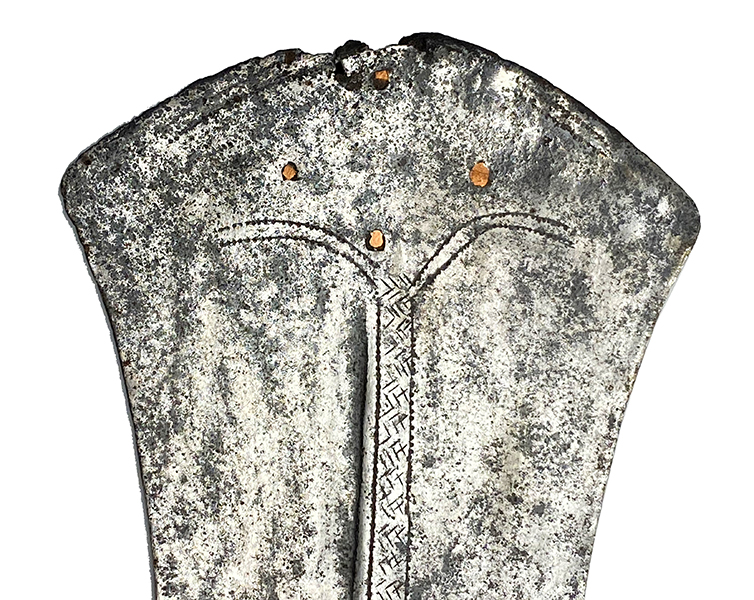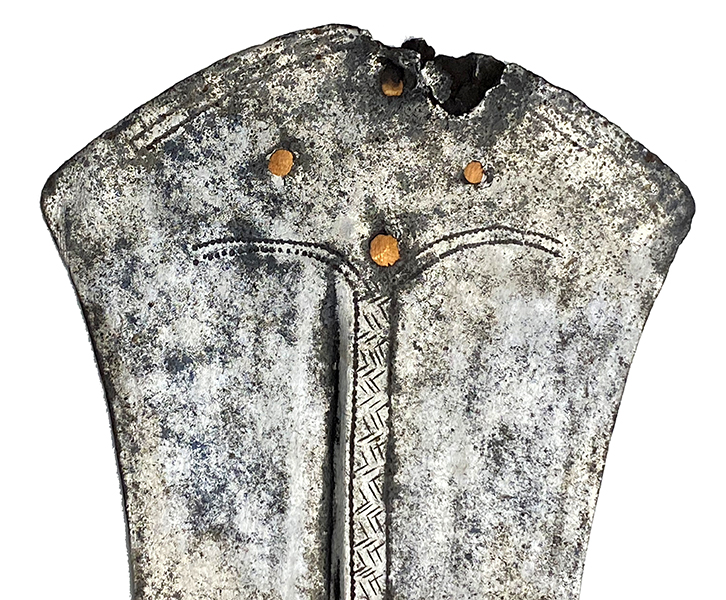 Photographs © Hamill Gallery

MBUDJA / NGOMBÉ / DOKO / NGBANDI / NDUNGA / POTO
IFANGBWA SHORT SWORD 61
22.5" high x 5.5" wide x 1.75" deep
DRC
$300


The tip on this blade has obvious damage but also 4 small copper inserts. (see details)
"This beautiful short sword, called ifangbwa, was used primarily by the Mbudja, but also by the Ngombé, Doko, Ngbandi, Ndunga, Poto, and other smaller groups. They were mainly found in the area between the Congo River and the Mongala and Ebola Rivers in D.R. Congo. Aside from their shields, the armament of the Mbudja, Poto, Ngombé and Doko was very similar. Swords of this type were usually worn without a sheath (although there are some examples with a braided sleeve), especially among the Ngombé. The flared ends of this blade were surely inspired by the smaller but similarly designed blades of the Yakoma, Ngbandi, and Sango, who used them ceremonially. As these weapons were produced at least until the 1960s, it is often difficult to date them (Elsen, De fer et de fierté, 2003)."

---Ethan Rider www.ertribal.com


GO TO LOOKING SHARP EXHIBITION PAGE
MJM07052017