KULONGO METAL HELMET 1 ARCHIVE, Ivory Coast
The helmet below has been sold and is left here for reference and educational purposes.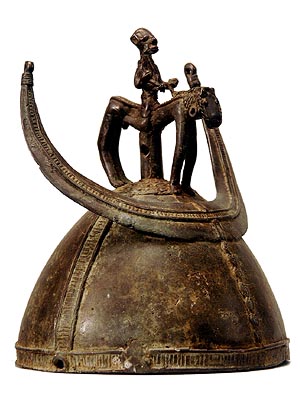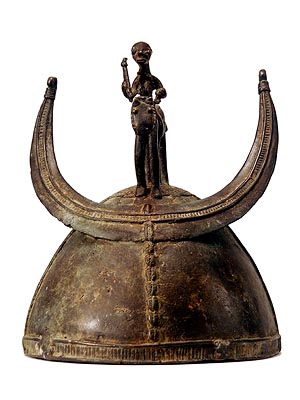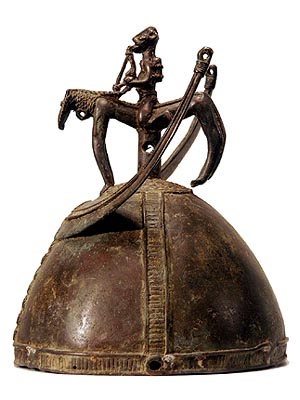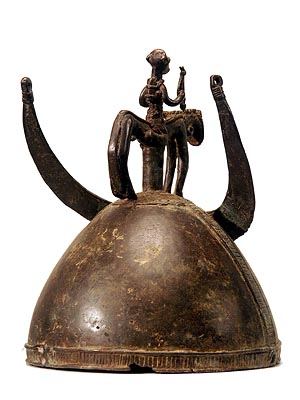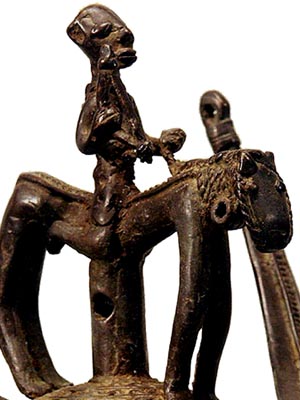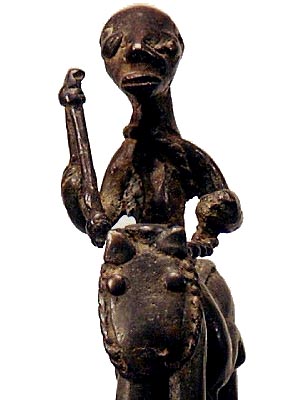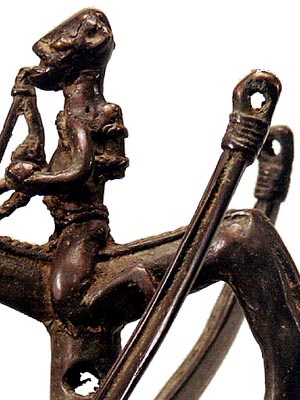 Photographs © Tim Hamill
KULONGO, Metal Helmet 1, 10.5" height., $2000, SOLD, Ivory Coast
These cast figures and objects, despite their small size, express status, prestige and power. These cast metal figures and other objects exhibit the technical skill and artistry that Dogon blacksmiths brought to their work. Made by the complex traditional lost-wax process, these are all small enough to be cast solid. The Dogon used metal for their most important ritual objects as well as everyday objects, farming implements and weapons.
RETURN TO METALWORKS EXHIBITION PAGE
RETURN TO METALWORKS EXHIBITION PAGE 2