KURUMBA STYLE MASK 2, Mali
Despite its appearance, this mask shows no evidence of age or use and was probably made to be sold.
---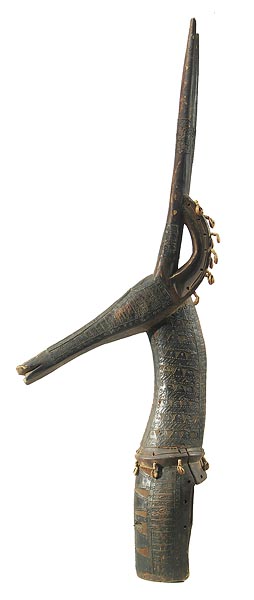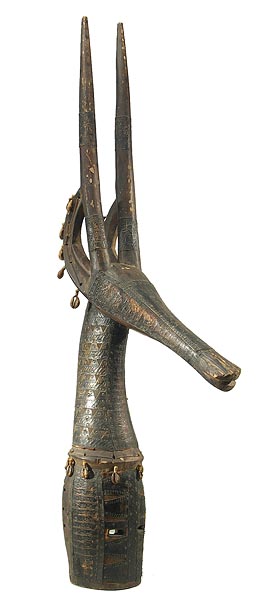 Photographs © Hamill Gallery
KURUMBA
MASK 2
43.5" high x 15.5" deep x 6.25" wide
$800
Mali
This mask is covered with thin plates of metal. It stands, as when photographed, but is not stable in that position.
GO TO ANIMALS IN AFRICAN ART PAGE
GO TO MASKS PAGE
GO TO ANIMALIA EXHIBITION PAGE
GO TO NEW ADDITIONS PAGE