KURUMBA STYLE HEAD 6, Mali
Despite its appearance, this mask shows no evidence of age or use and was probably made to be sold.
---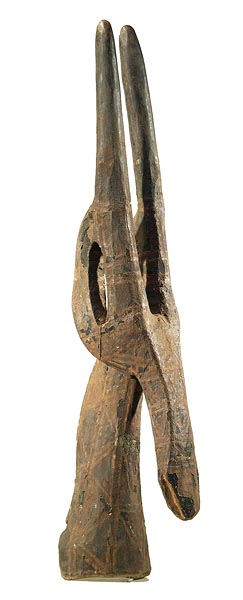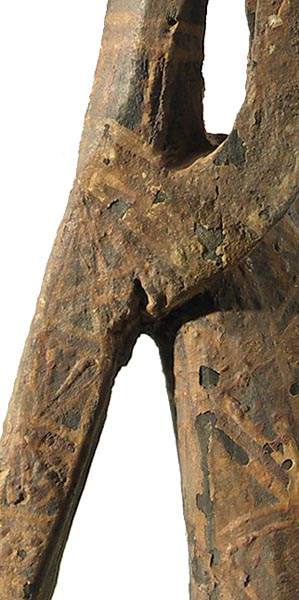 Photographs © Hamill Gallery
KURUMBA
MASK 6
24" high x 6.5" deep x 4" wide
$300
Mali
This object has subtle painted designs, but the surface is flakey and fragile. It stands, as when photographed, but is not stable in that position. There are no eye openings so it could not have intended as a mask form, but possibly a headdress.
GO TO ANIMALS IN AFRICAN ART PAGE
GO TO MASKS PAGE
GO TO ANIMALIA EXHIBITION PAGE
GO TO NEW ADDITIONS PAGE