LANDUMAN STYLE MASK 1, Guinea
This Landuman mask/headdress has not been vetted so our default position is that it was probably made to be sold.
---




Photographs © Hamill Gallery
LANDUMAN STYLE
NUMBE MASK 1
35.5" long x 10" wide x 5.5" deep
$500
SOLD
Guinea
The Landuman make a numbe mask in a stylized animal-head form. It is the only one mask they are known to use and is worn horizontally. It is comprised of an oval head, an elongated snout, and a set of horns on top, suggesting a buffalo.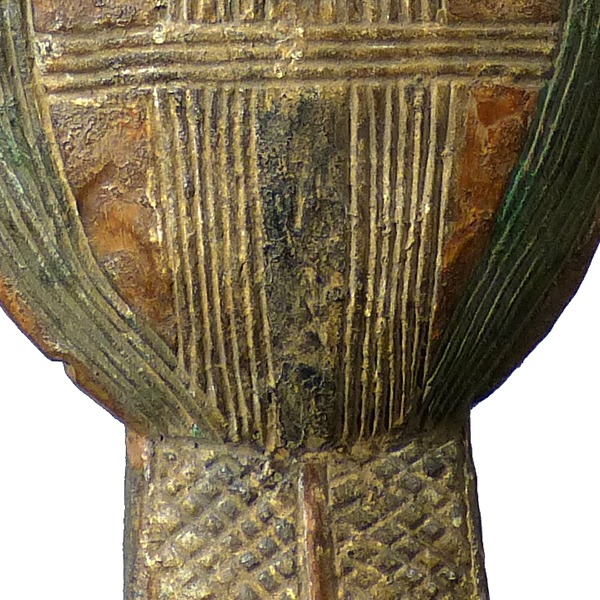 GO TO A DILEMMA OF HORNS EXHIBITION PAGE