LOBI TERRACOTTA POT 12, Burkina Faso
This pot has been vetted as being authentic with significant signs of use and age.
---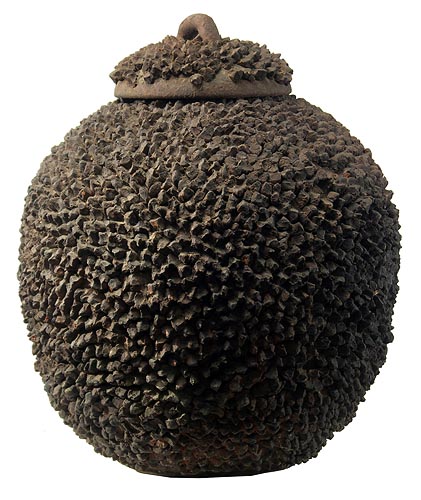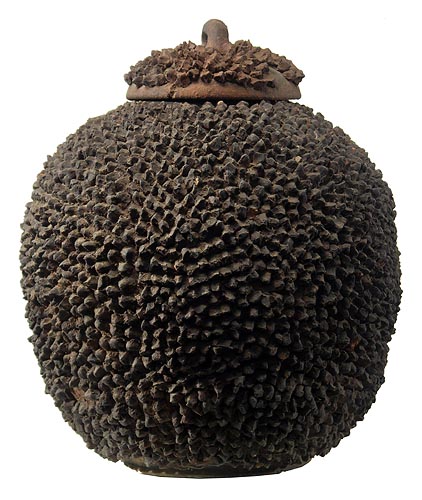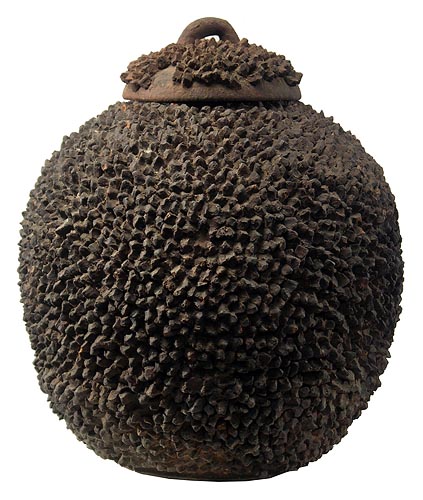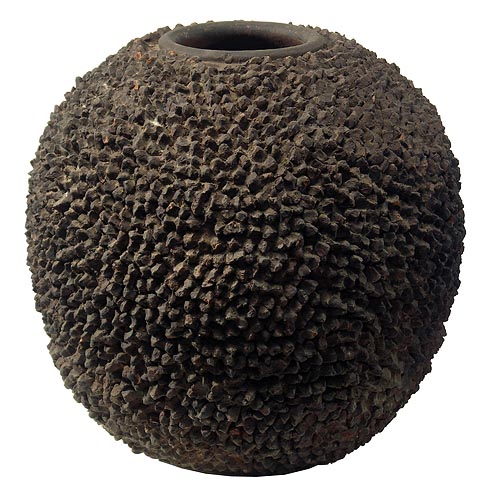 Photographs © Hamill Gallery
LOBI
TERRACOTTA POT 12
19" high
Burkina Faso
$1500
SOLD
This densely and organically covered pot is in average condition, with some small points missing and from one side, several large gaps showing. The lid has also lost some of its points.

GO TO LOBI TERRACOTTA POTS ARCHIVES PAGE (ALL SOLD)
GO TO AFRICAN POTS PAGE
GO TO HOLDING PATTERNS EXHIBITION PAGE
GO TO AFRICAN VESSELS PAGE
GO TO LOBI ART PAGE
GO TO LOBI FIGURES PAGE
GO TO LOBI DAGARI FIGURES PAGE
MJM09122017