LUBA STYLE BOW STAND 1, DRC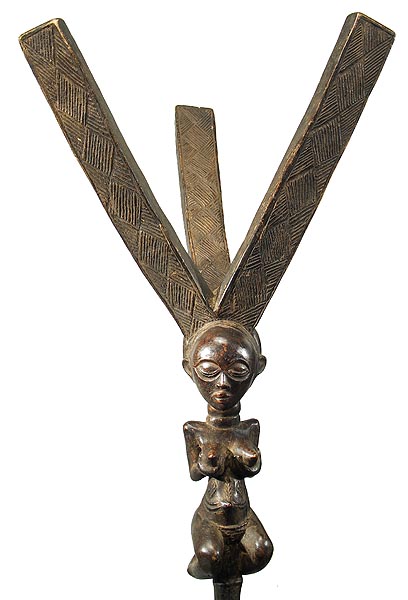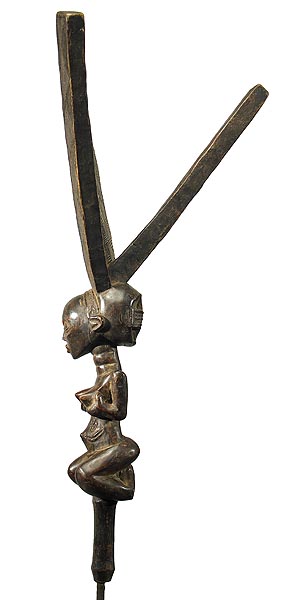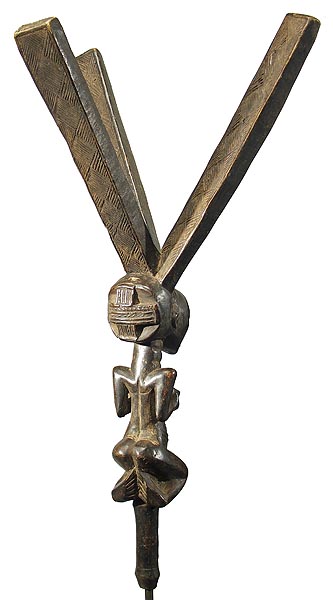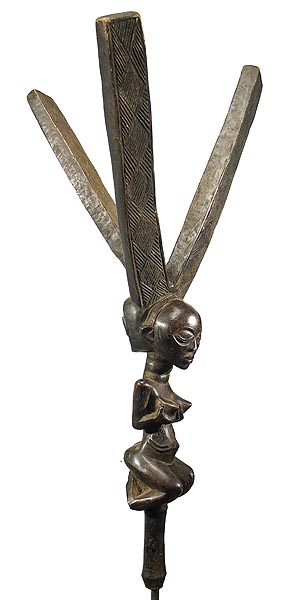 Photographs © Tim Hamill
LUBA STYLE
Bow Stand 1
62 " high (32" wooden top) x 17.5" wide x 13" deep
$800
SOLD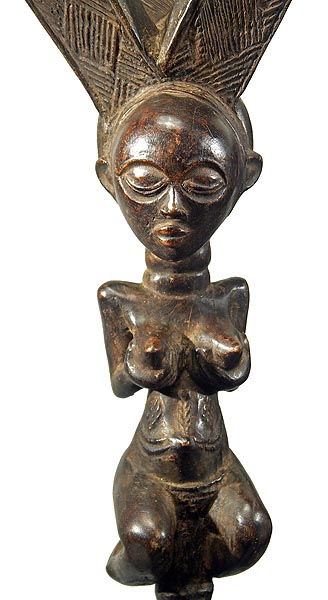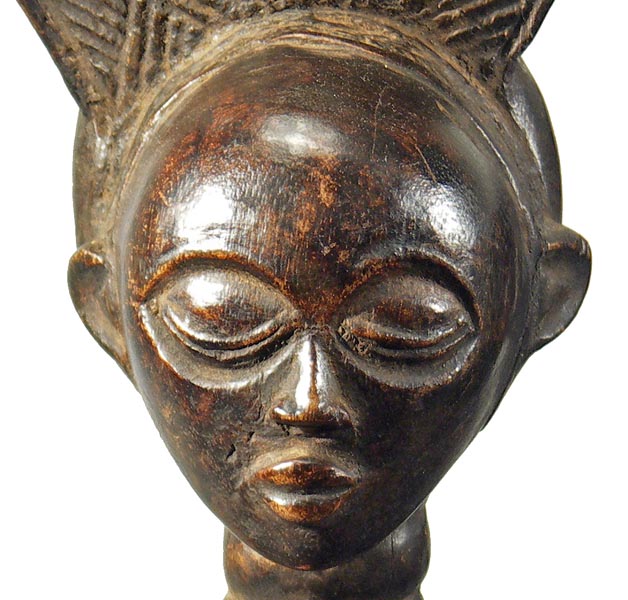 A bow stand is typical of the prestige objects belonging to chiefs and important officials. They are among the most sacred regalia in a chief's treasury and are symbols of royal authority.
This example is beautifully formed, with three branches and a nice, supportive figure.
In spite of its appearance, we believe this bow stand was made to be sold.
GO TO LUBA HEADRESTS PAGE
GO TO LUBA STOOL PAGE
GO TO ARTIFACTS PAGE