LUBA STYLE DRUM 2, DRC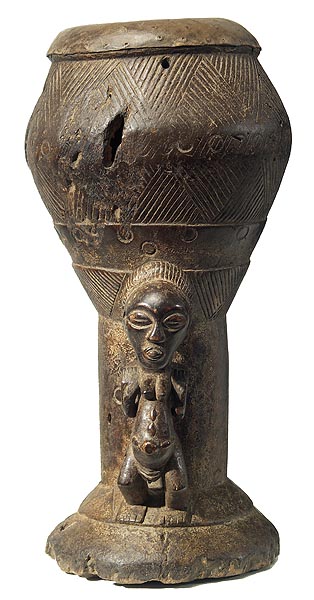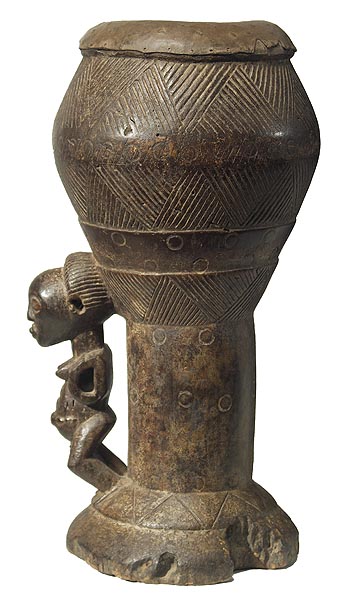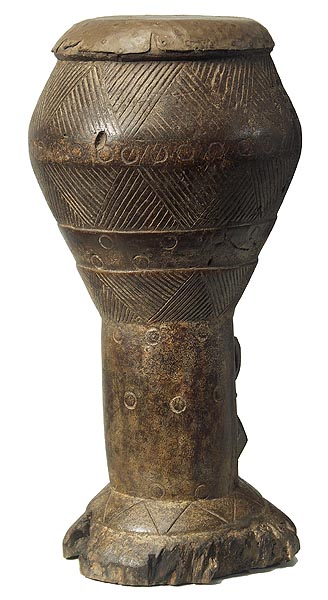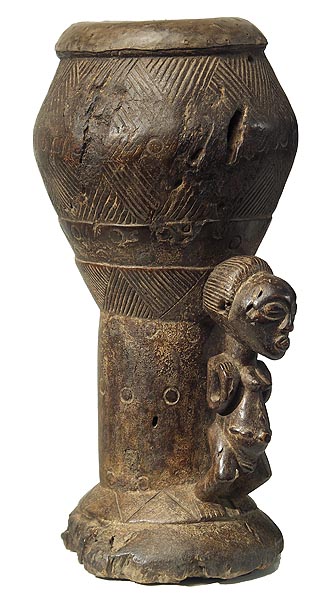 Photographs © Tim Hamill
LUBA
Drum 2
21 " high x 9.75" wide x 11.25" deep
$800
SOLD*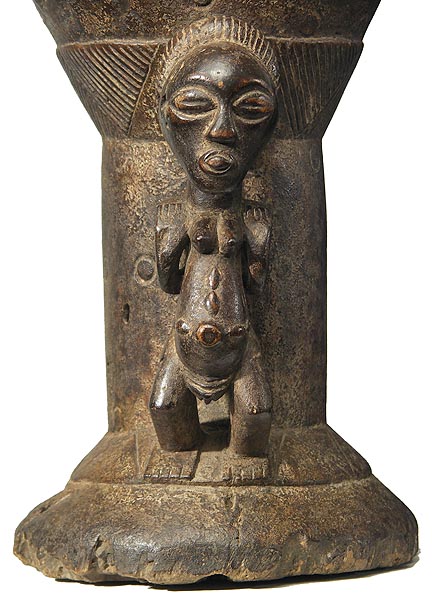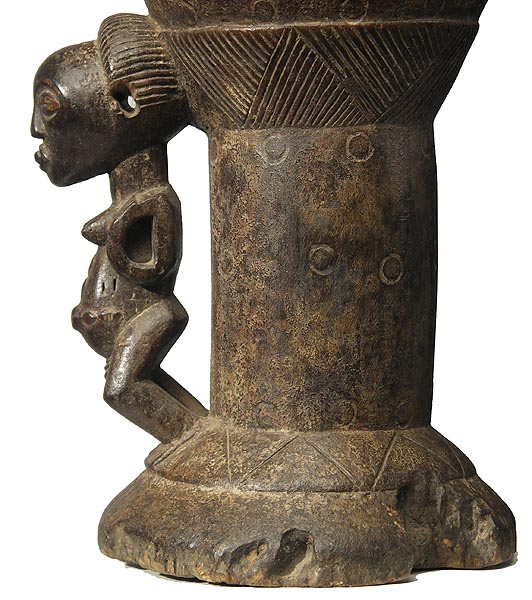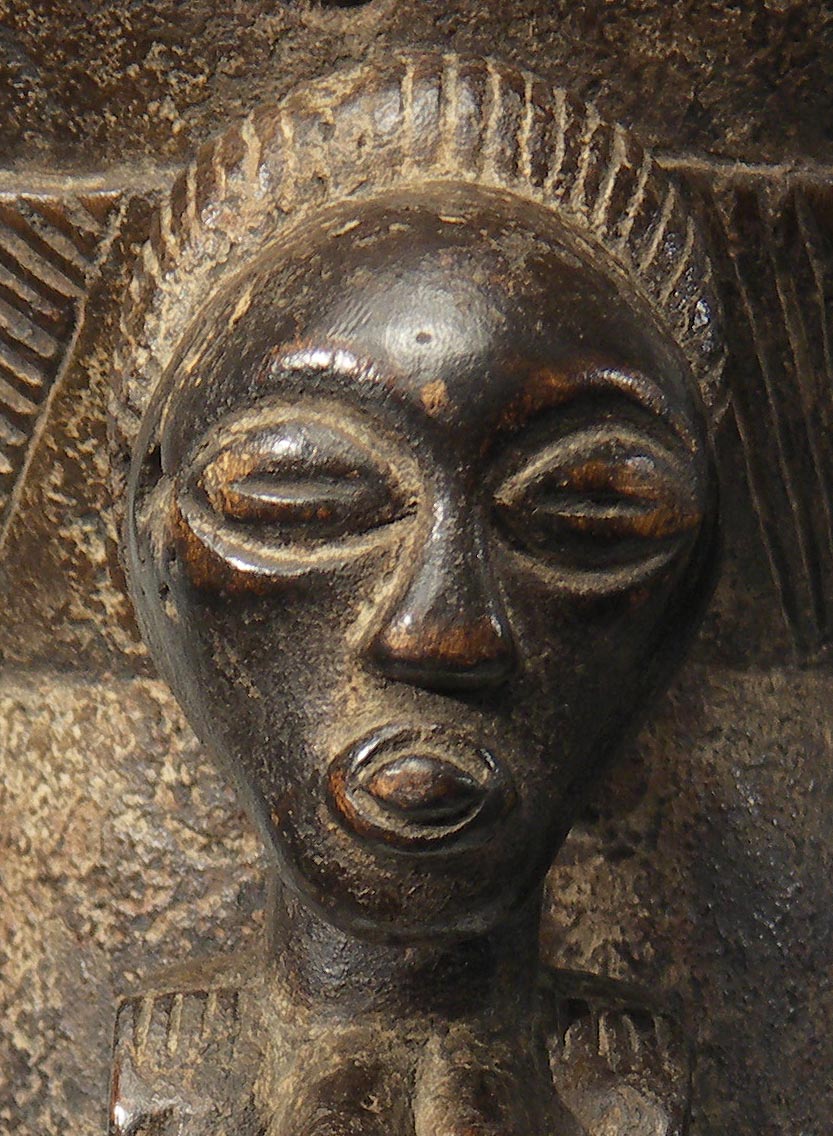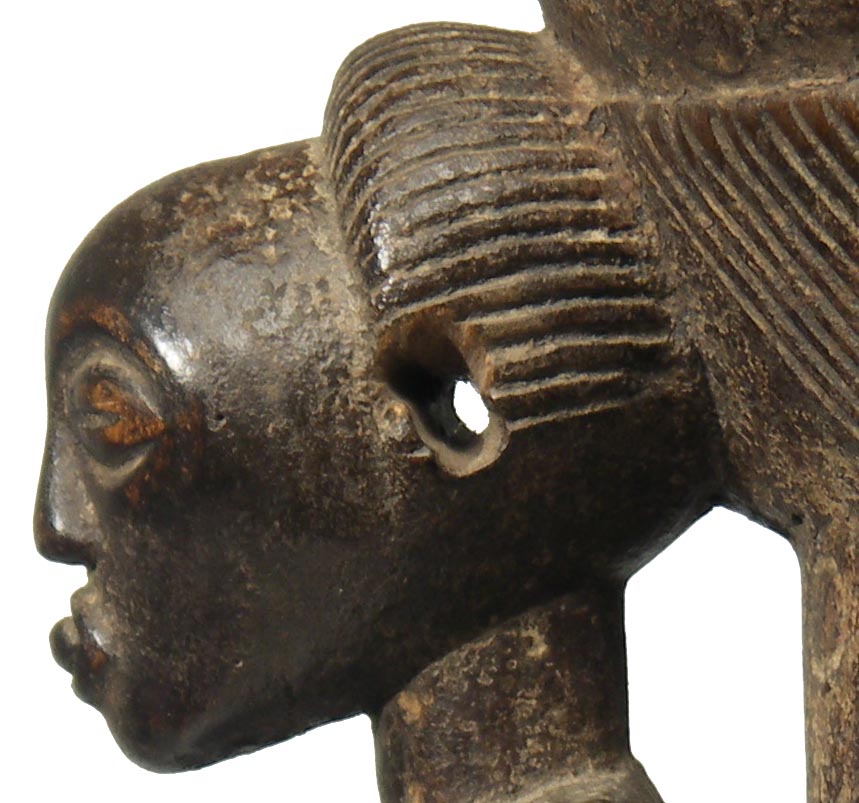 Most Luba art relates to kings and important chiefs, who defined their power by the display of prestige objects during major ceremonies. Drums were among the most important of these and show the care and fine carving for which the Luba are known. Often embellishing objects with a female figure, the Luba believed that women mediated between kings and the spirit world.
There are several holes and one repaired area on the upper part of this drum and some loss of wood, mostly from breakage around the base.
In spite of its appearance, we believe this drum was made to be sold.
RETURN TO LUBA DRUMS PAGE
GO TO LUBA HEADRESTS PAGE
GO TO LUBA STOOL PAGE
GO TO ARTIFACTS PAGE