LUBA STYLE STAFF 4, DRC
Despite its traditional form and appearance, this staff exhibits little use or age and was probably made to be sold.
---








Photographs © Hamill Gallery
LUBA
STAFF 4
34" high x 2.5" wide x 1.6" deep
DRC
$400
It has a crack on the left side of the figure (now stable) and a section of the base the figure stands on is missing. There is also a crack on the right side of the face and a hole on the back of the panel area.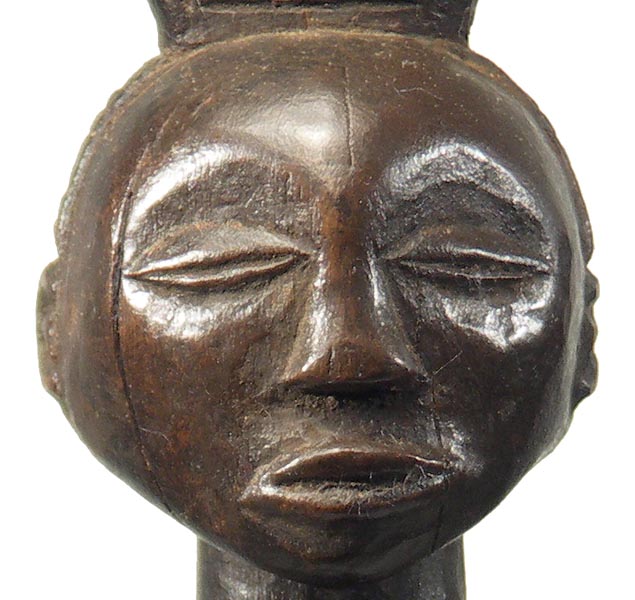 GO TO LUBA HEADRESTS PAGE
GO TO LUBA (AND TABWA) STOOLS PAGE