LUBA STYLE STAFF 6, DRC
Despite its traditional form and appearance, this staff exhibits little use or age and was probably made to be sold.
---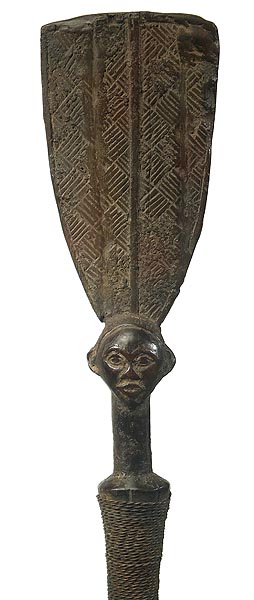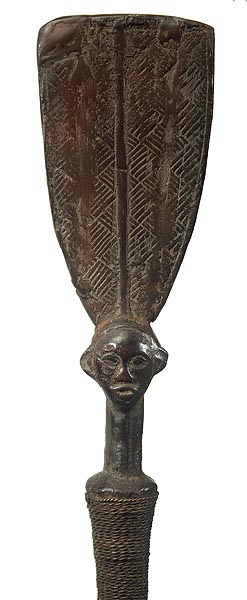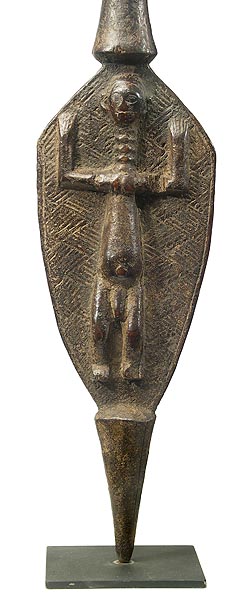 Photographs © Hamill Gallery
LUBA
STAFF 6
49 " high x 6" wide x 2" deep
DRC
$600
This Janiform, 2-sided staff has native repairs on the panel above the heads. There is extensive wire wrapping on the middle area of the staff.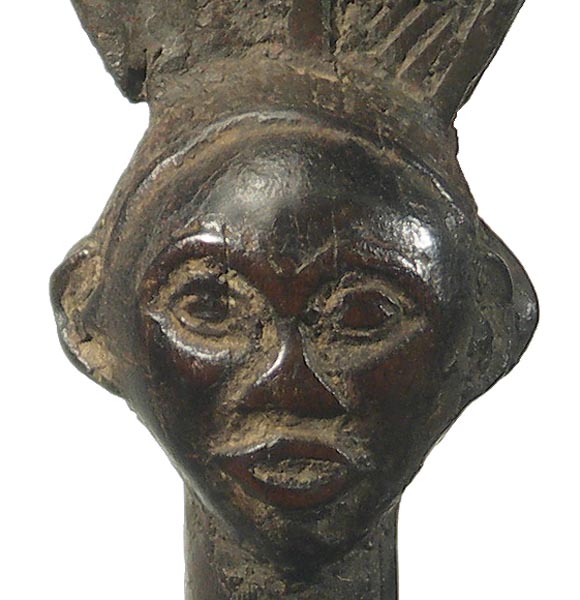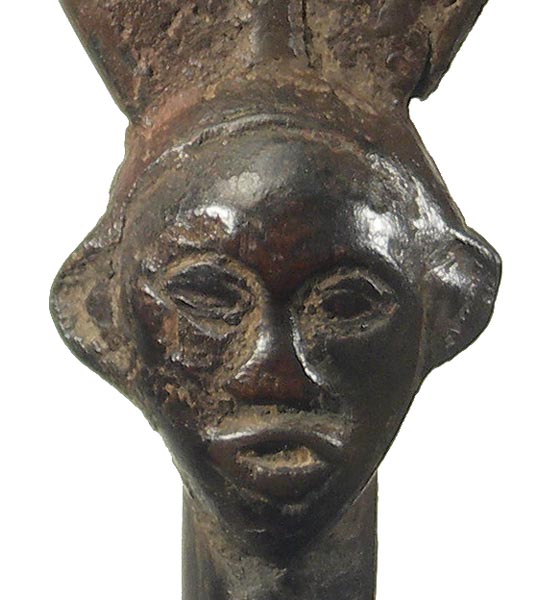 GO TO LUBA HEADRESTS PAGE
GO TO LUBA (AND TABWA) STOOLS PAGE