LUBA STYLE STAFF 12, DRC
Despite its traditional form and appearance, this staff exhibits little use or age and was probably made to be sold.
---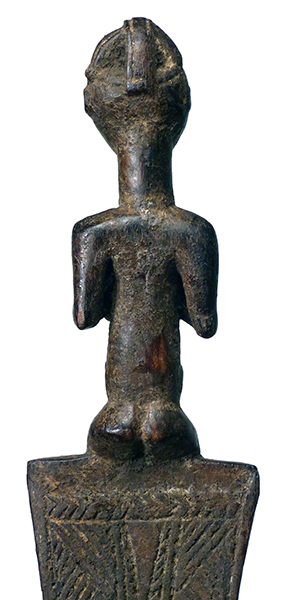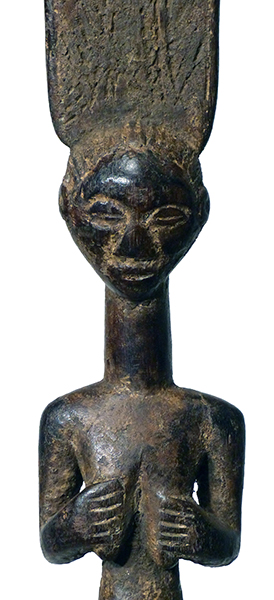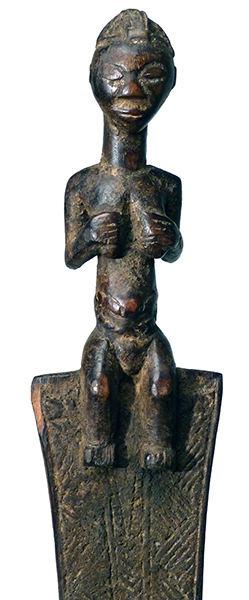 Photographs © Hamill Gallery
LUBA
STAFF 12
67.5" high x 4.5" wide x 2" deep
DRC
$500
SOLD
The carving is well done in both figures and the abstract patterns. Despite its height, it is mounted so that the figures, facing opposite directions, can be viewed. Note the wood loss on the edge of the bottom portion.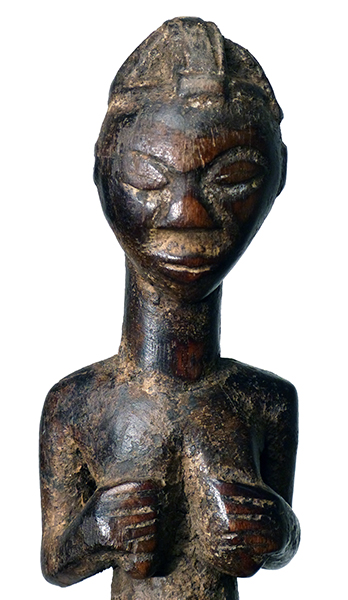 GO TO LUBA HEADRESTS PAGE
GO TO LUBA (AND TABWA) STOOLS PAGE