TABWA STYLE STOOL 2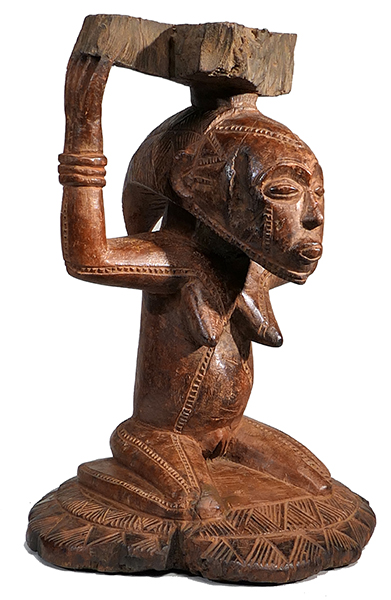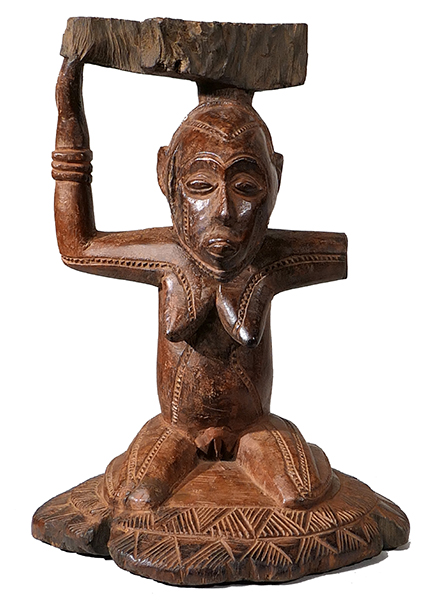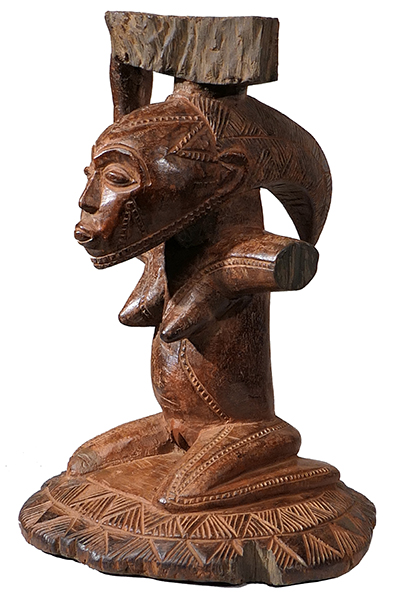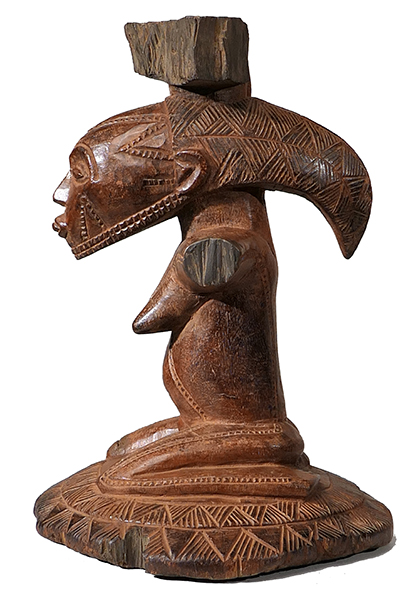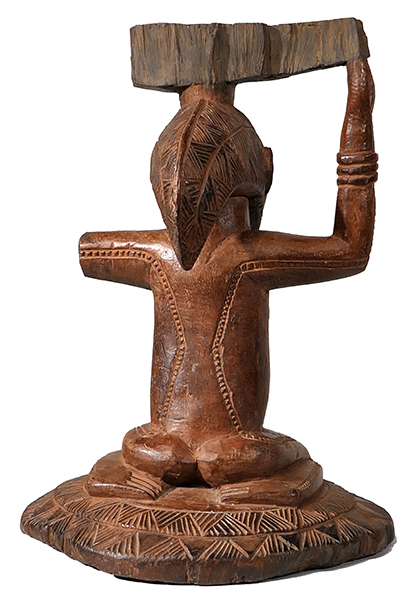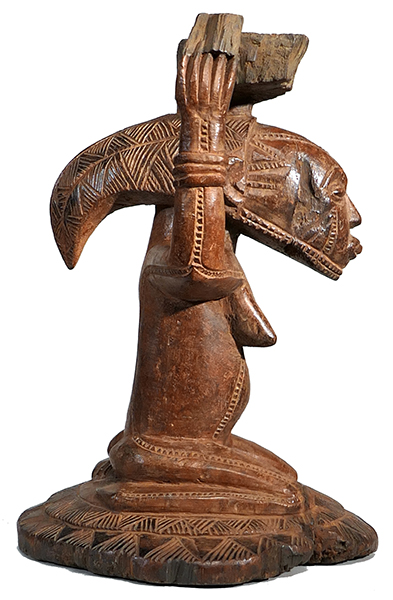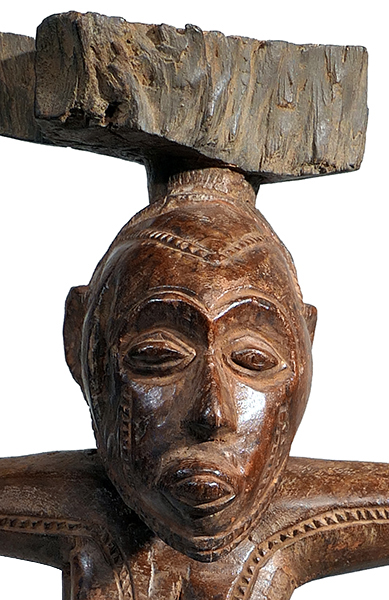 Photographs © Hamill Gallery
TABWA STYLE STOOL 2
16" high x 11.5" wide x 11.5" deep
$400
DRC
The Tabwa have stools very similar to the neighboring Luba. This one has a distinctly Tabwa hairstyle.
Note the obvious loss of the left arm and most of the seat. There is less evident damage to the right knee, base and right side of face (see deyails below).
Despite its appearance and condition, we believe that this stool was made to be sold.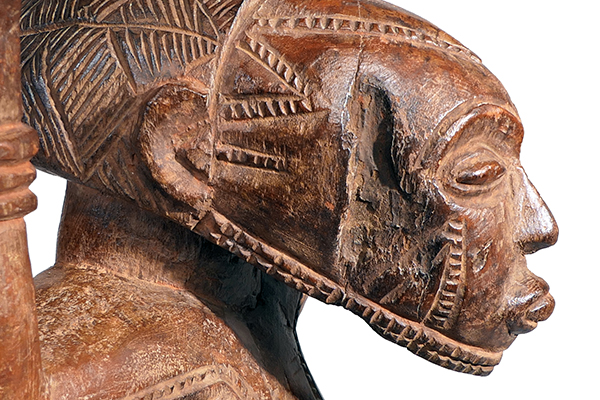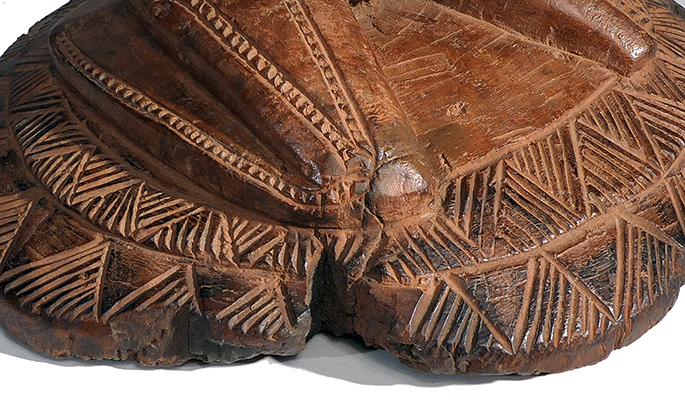 GO TO AFRICAN STOOLS PAGE