MAASAI STYLE BEADED LEATHER CAPE 1, Kenya
This beaded leather cape was most probably made by the Maasai to be sold.
---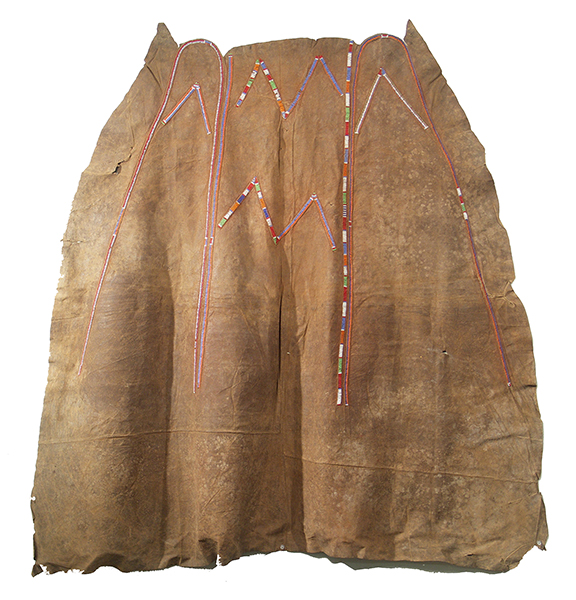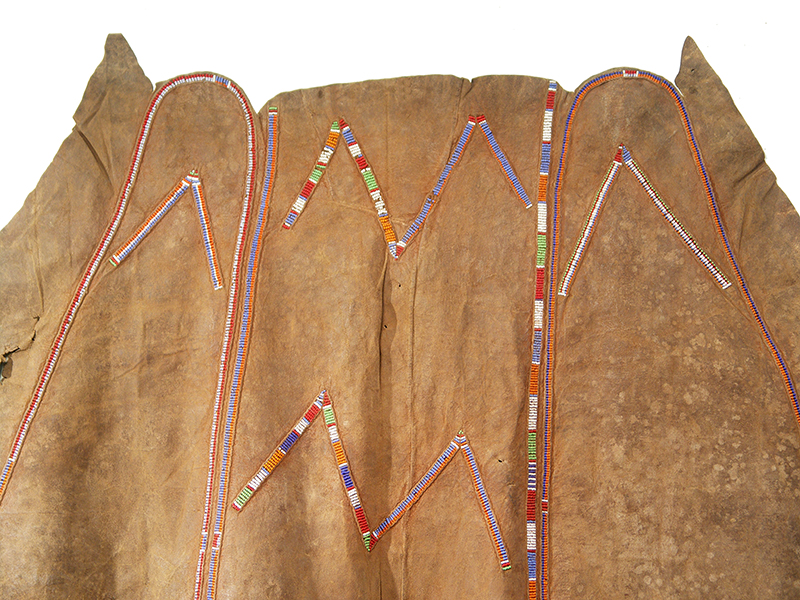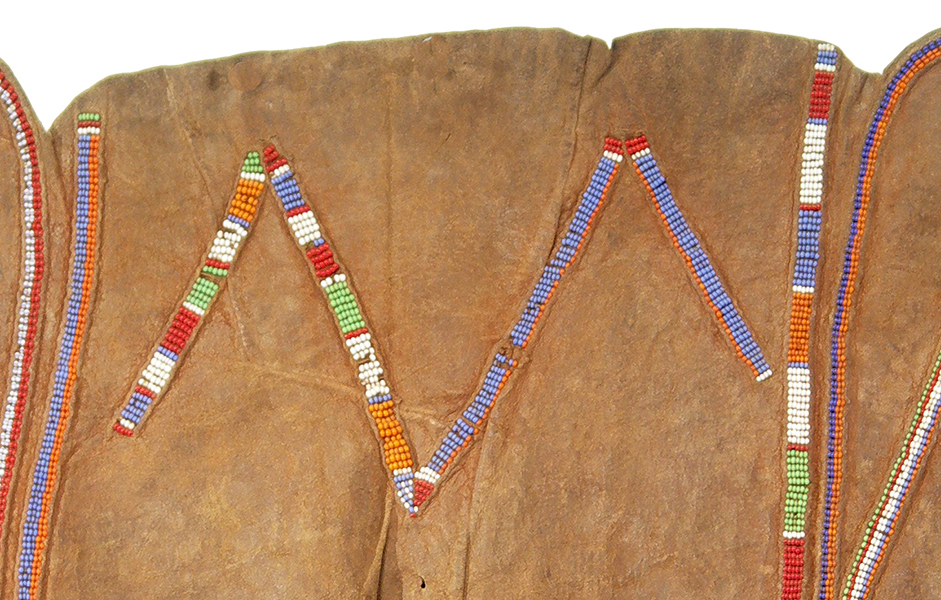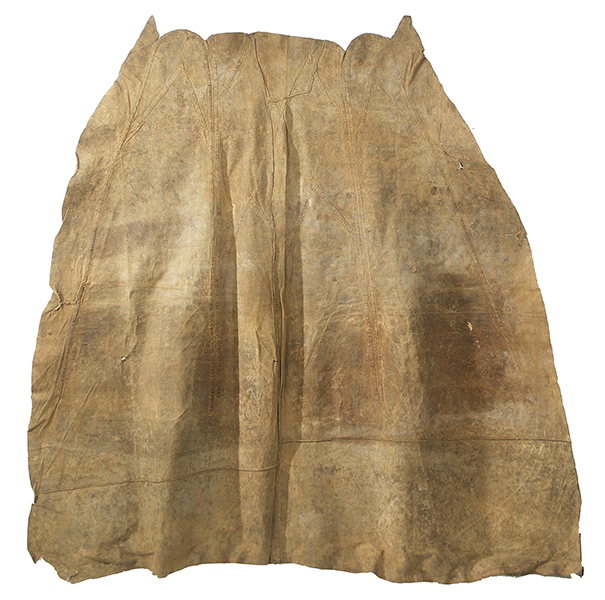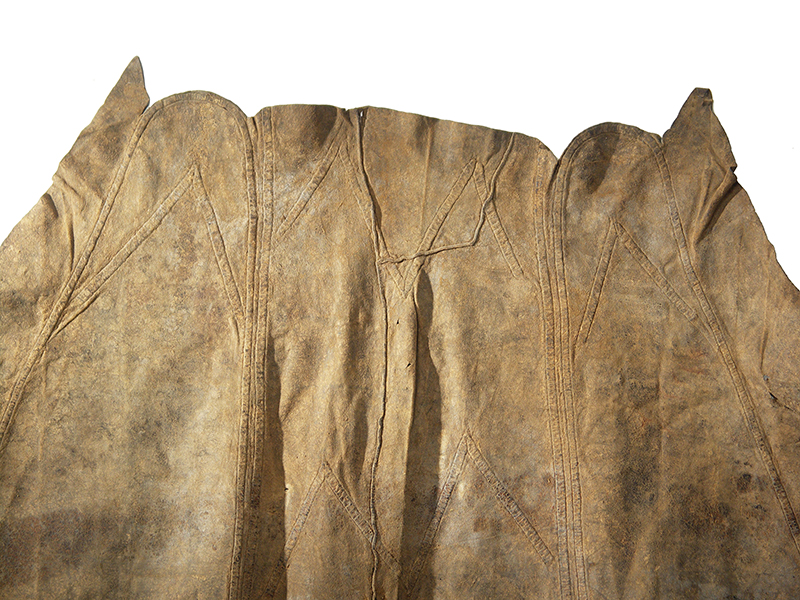 Photographs © Hamill Gallery
MAASAI
BEADED LEATHER CAPE 1
50" high x 48" wide
Kenya
$300
It has three torn holes and one repaired hole. Some beads have been lost in center (see detail).
GO TO MAASAI SHIELDS 1 ARCHIVES PAGE (ALL SOLD)
GO TO MAASAI SHIELDS 2 ARCHIVES PAGE (ALL SOLD)