MAASAI STYLE BEADED LEATHER CAPE 2, Kenya
This beaded leather cape was most probably made by the Maasai to be sold.
---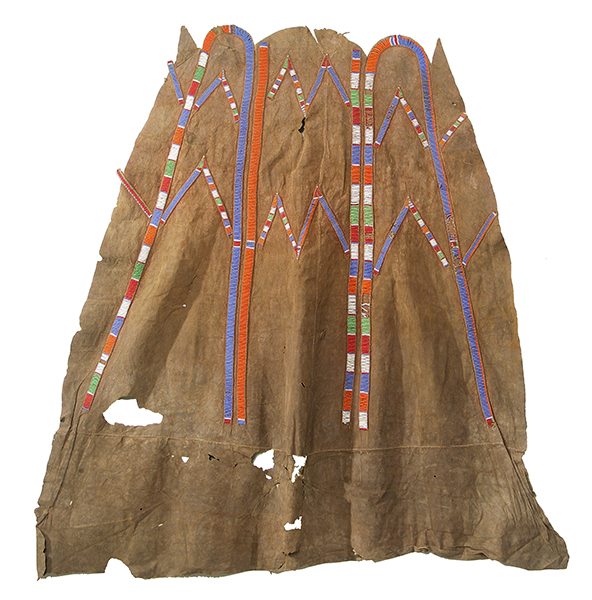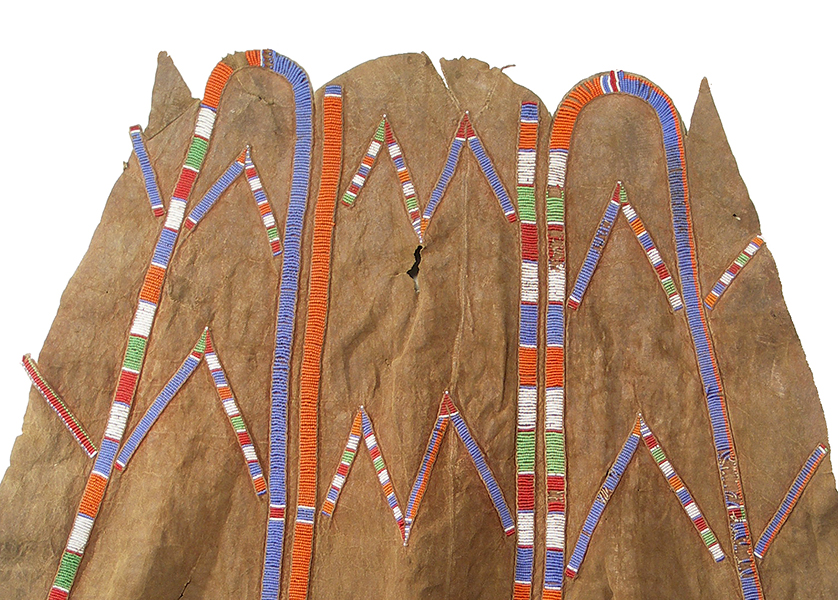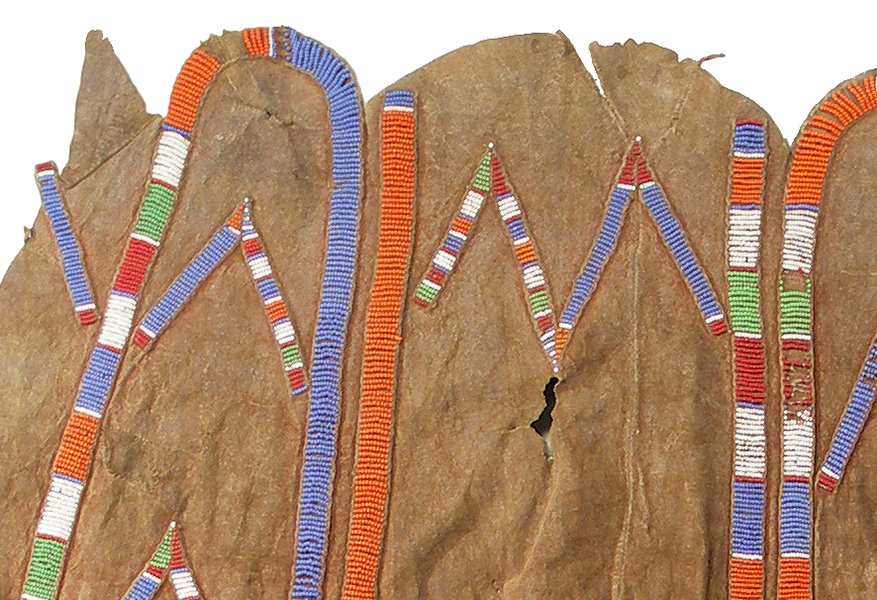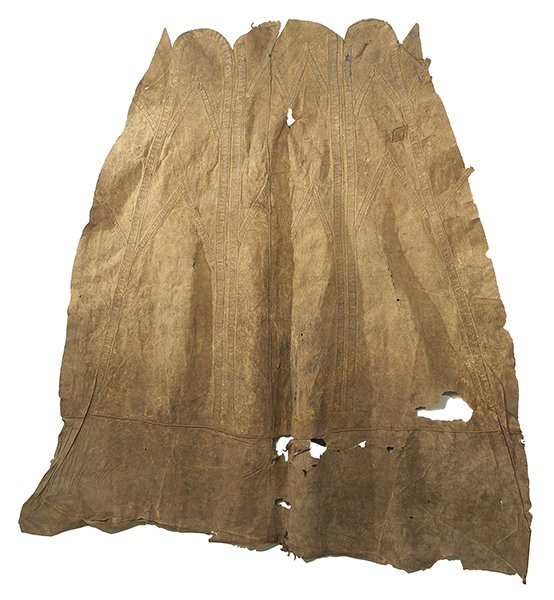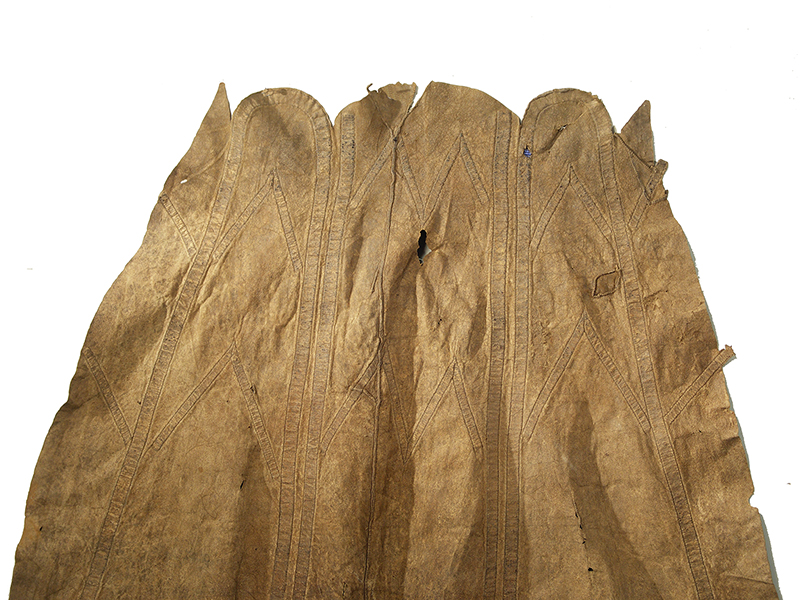 Photographs © Hamill Gallery
MAASAI
BEADED LEATHER CAPE 2
43" high x 43" wide
Kenya
$300
It has three tears on top and several holes on the bottom. There is some loss of beadwork on the long strip on the right side and on the top edge (see large detail).
GO TO MAASAI SHIELDS 1 ARCHIVES PAGE (ALL SOLD)
GO TO MAASAI SHIELDS 2 ARCHIVES PAGE (ALL SOLD)