MAASAI SHIELD 39, KENYA
This shield shows no signs of age or use and was made by the Maasai to be sold. It is also much smaller than an authentic Maasai shield would be.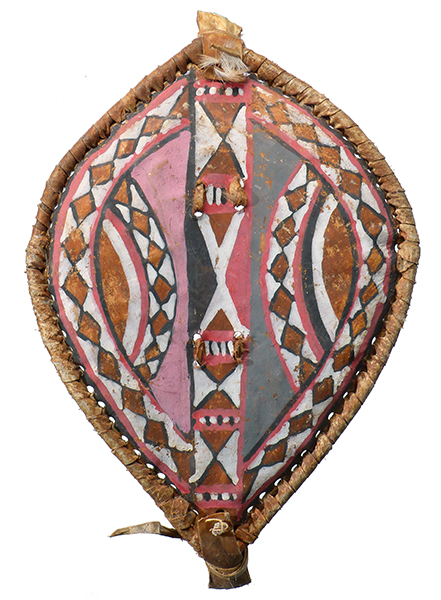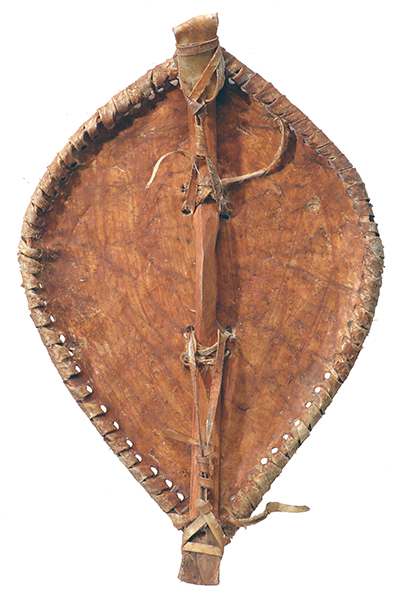 Photographs © Hamill Gallery
Maasai
Shield 39
17.5" high x 11.5" wide x 2.5" deep
$75
This shield is made of cattle hide (the Maasai are herdsmen), stretched on a bent wood frame, then shaved and/or painted into unique patterns. It has been wired to hang on a wall.
GO TO AFRICAN SHIELDS PAGE