MAKONDE STYLE HORN/POST 1, Tanzania
Despite its appearance, this post-like horn was probably made to be sold.
---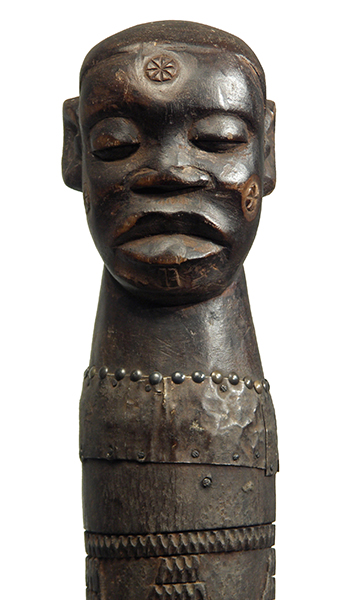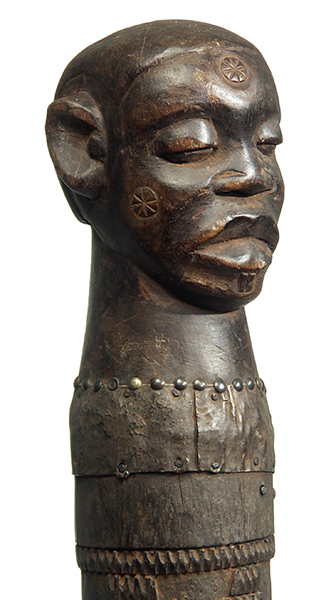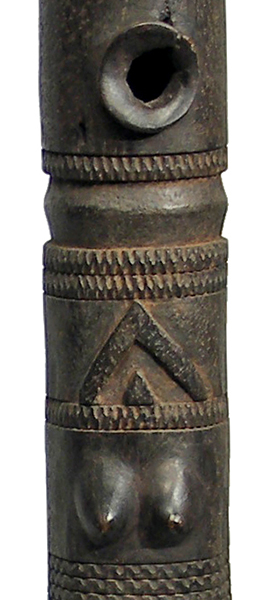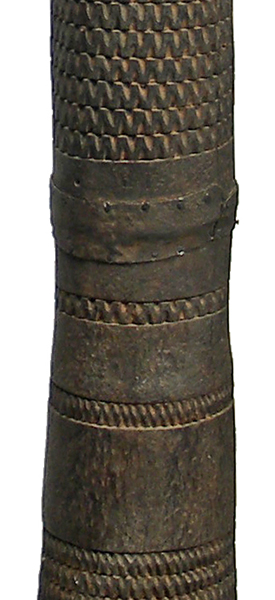 Photographs © Hamill Gallery
MAKONDE
HORN/POST 1
64.5" high x 6" wide x 6" deep
Tanzania
$1500
SOLD

Large horns are a minor art form for the Makonde, who are better known for their helmet masks, body masks and modern, expressionistic carvings.
This large elegant horn, embellished with tacks and intricate carved patterns, is actualy three pieces of wood joined and held together by bent metal plates. It is hollow, like a flute, but because of its size, may not have been made to be used. It shows the realism for which the Makonde are famous, as well as elements of facial scarification and body masks.
GO TO A DILEMMA OF HORNS EXHIBITION PAGE
GO TO MAKONDE HELMET MASKS PAGE
GO TO MAKONDE BODYMASKS 2 PAGE
GO TO MAKONDE BODYMASKS ARCHIVES PAGE (ALL SOLD)