MAMI WATA FIGURE 1, Nigeria
This figure has been vetted as being authentic with signs of use and age.
---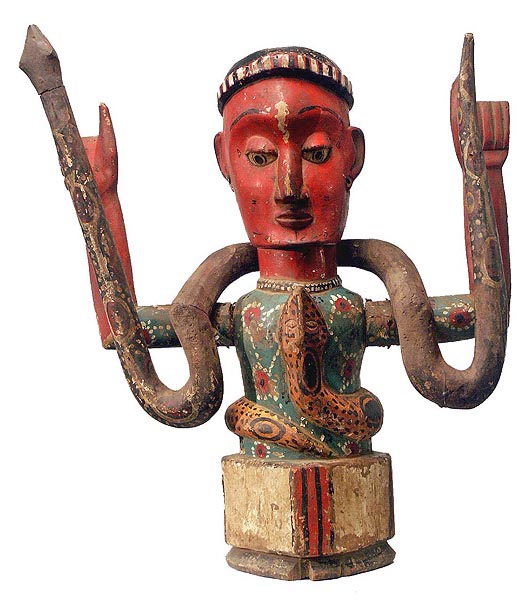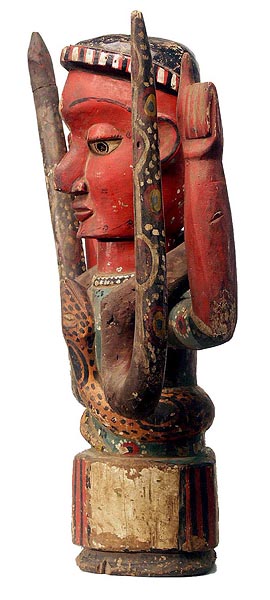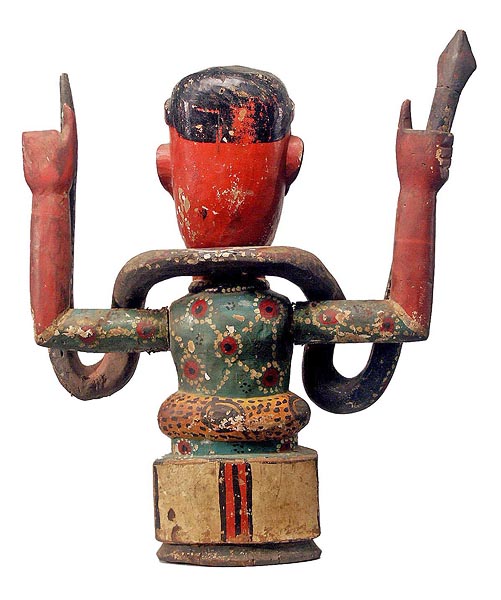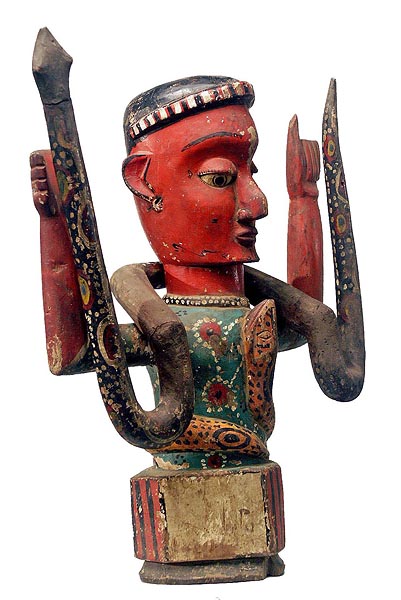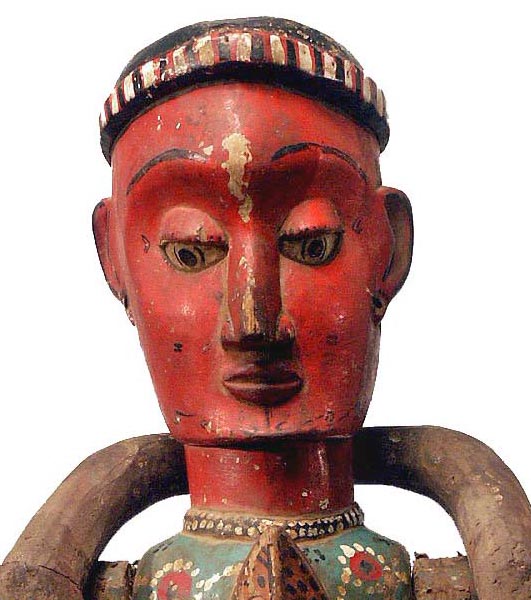 Photographs © Hamill Gallery
MAMI WATA
FIGURE 1
24" high x 21" wide
Nigeria
$4000
SOLD
Mamiwata figures rarely are this serene and contemplative; this is a figure that merits attentive consideration. The form is simple yet powerful and embellished beautifully with imaginative paint work which is well preserved. Note the contrast between the stillness of the compact body, encircled by a small snake, and the dramatic gesture of the arms and sinuous curves of the second snake they hold.
The head and torso of this figure are carved from a single piece of wood. The arms (made of two joined pieces) were originally removable; they have been nailed and glued in place. The longer snake is an entirely separate (and removable) element.
GO TO ANIMALIA EXHIBITION PAGE
GO TO AFRICAN FIGURES PAGE
GO TO NEW ADDITIONS