MANDINGO MASK 1, West Africa
This mask has been vetted as being authentic with signs of use and age.
---





Photographs © Hamill Gallery
MANDINGO (MALINKE, MANDINKA)
MASK 1
42" high x 17" wide x 14" deep (with costume fragments)
13" high x 7" wide x 5" deep (wood mask alone)
West Africa
$2000
This unusual, expressive and powerful mask has survived in very good condition.  The cloth costume (similar to a hunter's shirt) is, however, stained and in tatters (see image below) and the scraps of leather on top of the mask have lost most of their fur. The costume, though tightly tied on through the side holes (see last picture below),  can be removed if desired; we include images below of what it would look like without it. The mask and shirt as spread out below is 39" high and 44" wide.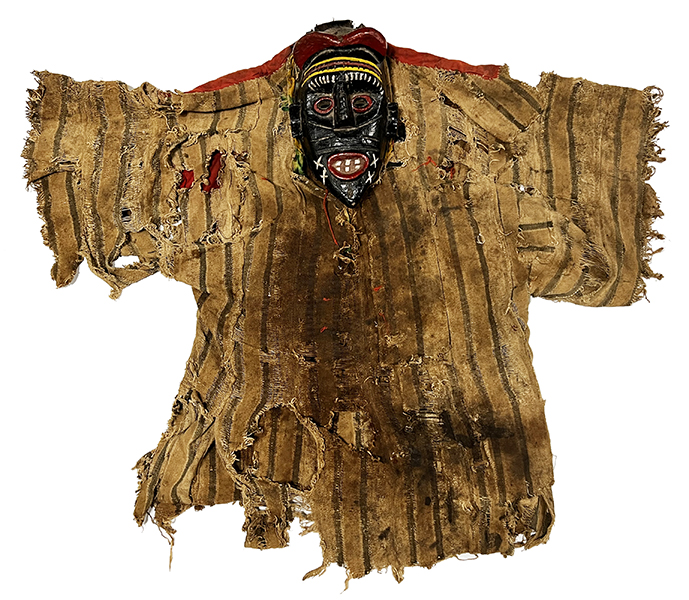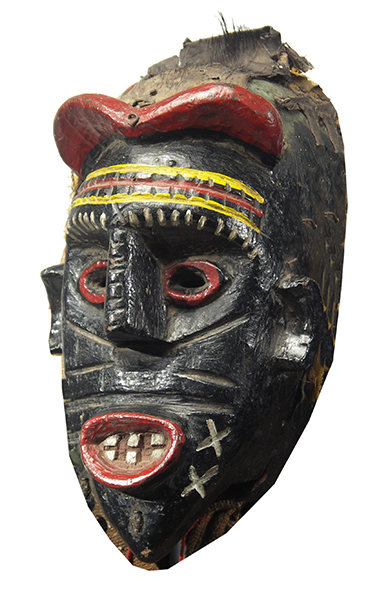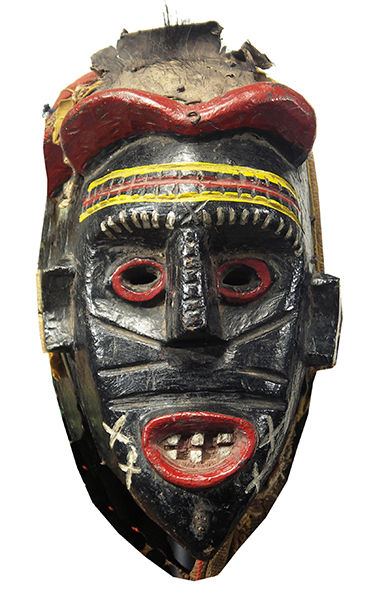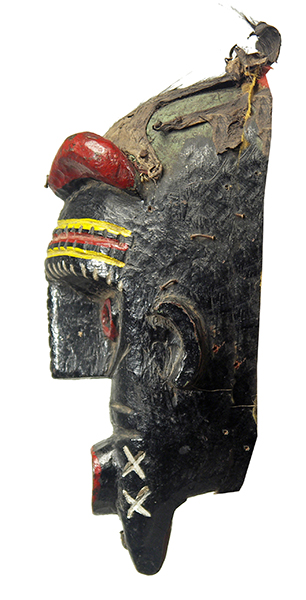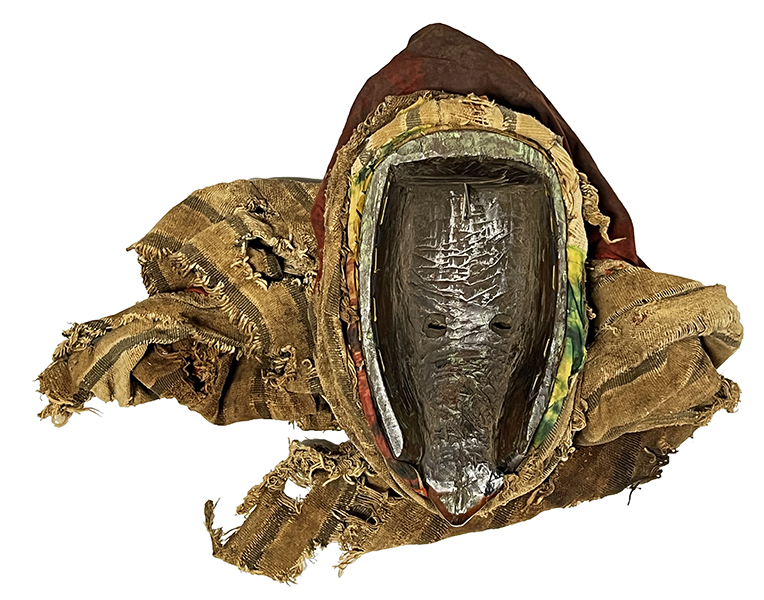 GO TO GROTESQUES EXHIBITION PAGE
GO TO MASKED, I ADVANCE EXHIBITION PAGE
GO TO NEW ADDITIONS PAGE
MJM110116