MBAKA (NGBAKA) STYLE MASK 19, DRC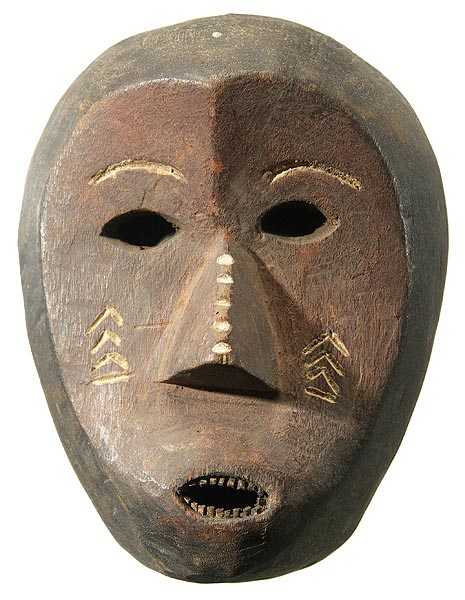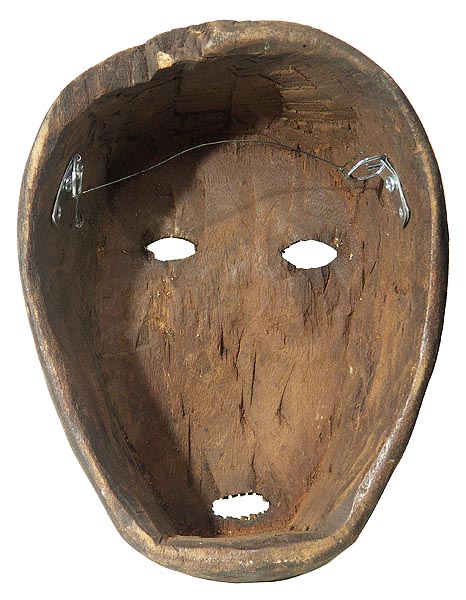 Photographs © Tim Hamill
MBAKA (NGBAKA)
MASK 19
9" high x 7" wide
$200
The MBAKA (or NGBAKA) people of northwest Zaire use masks representing ancestor spirits in elaborate initiation ceremonies. With similarities in style to Bembe and especially Lega masks, Mbaka masks are recognizable primarilly for their ridged noses.
Despite its appearance, this Mbaka mask shows no evidence of age or use and was probably made to be sold.
The metal teeth are intact.
GO TO MASKS AND HEADS PAGE
GO TO NEW ADDITIONS PAGE