UNIDENTIFIED FETISH BAG, Africa
This object has been vetted as being authentic.
---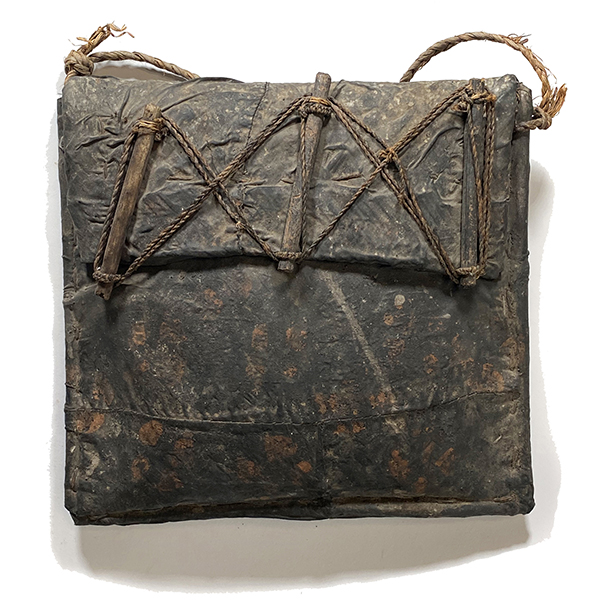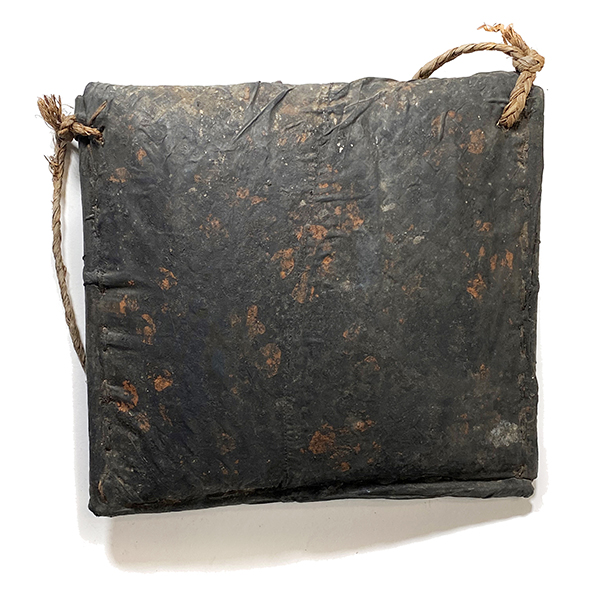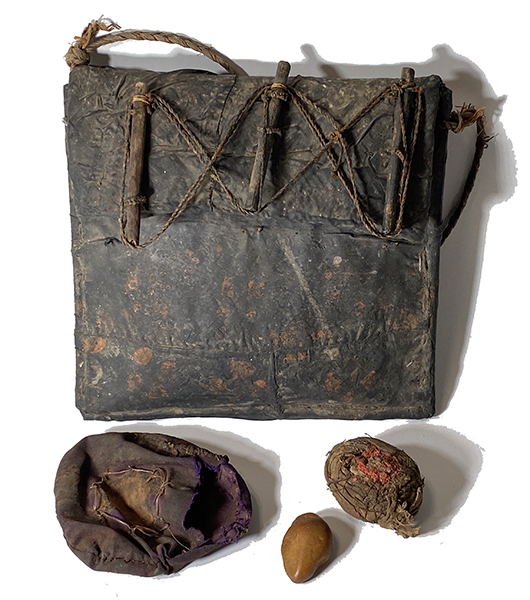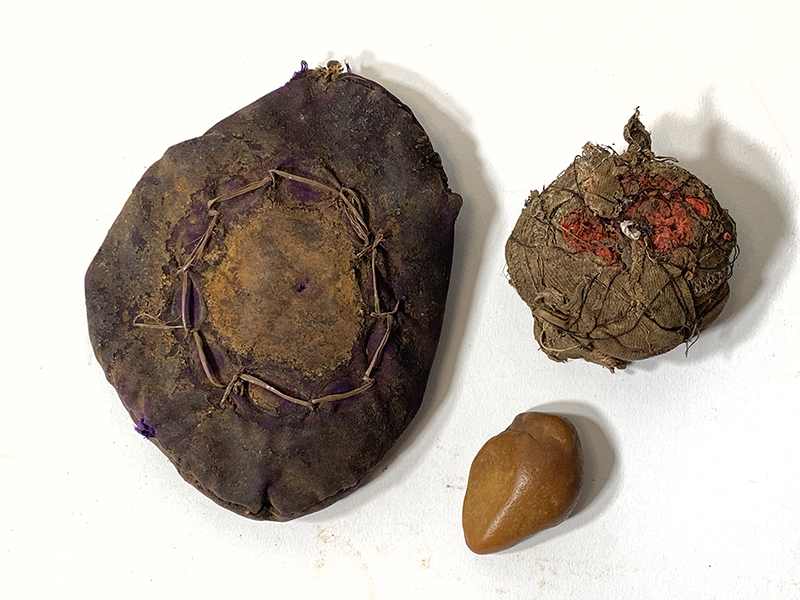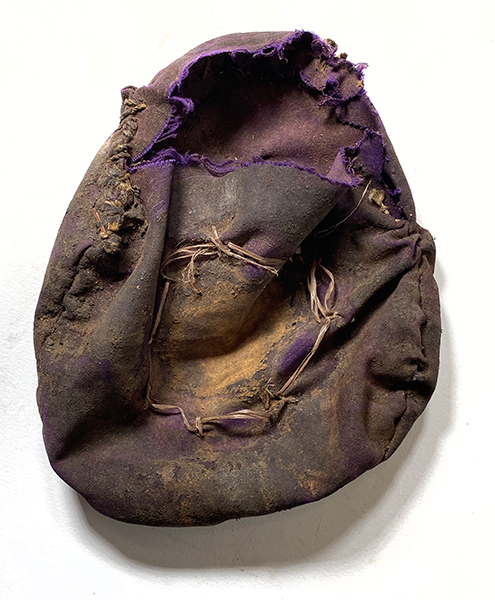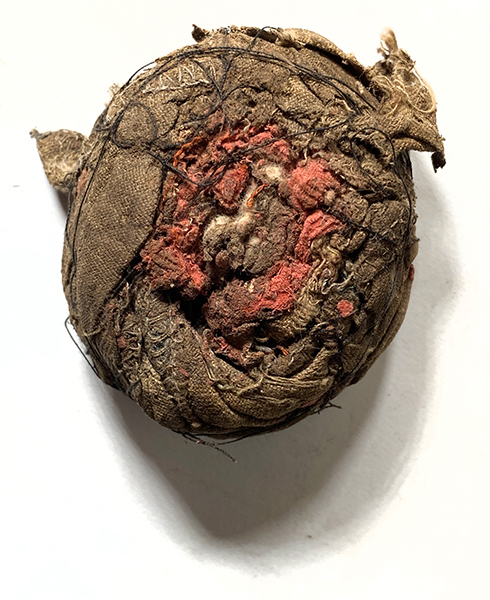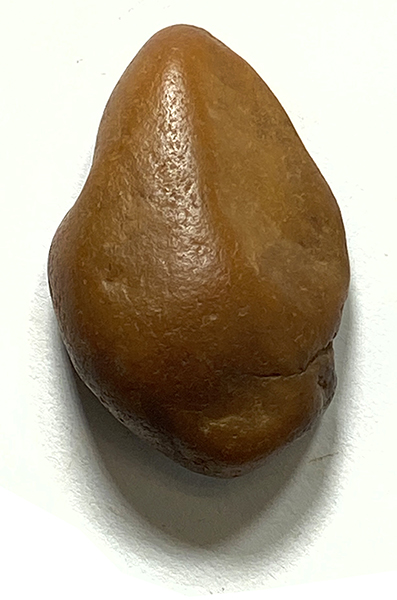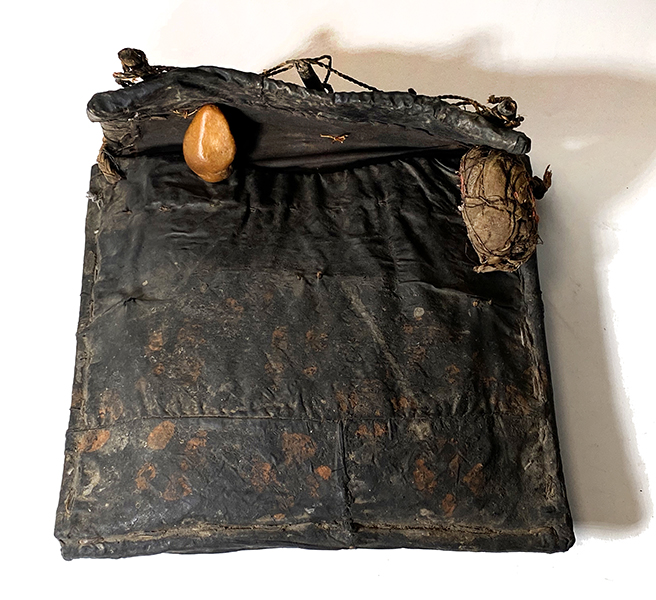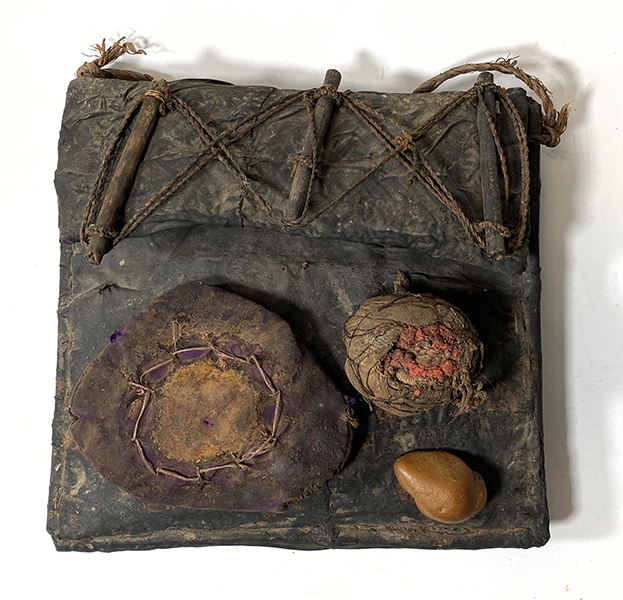 Photographs © Hamill Gallery
UNIDENTIFIED FETISH BAG
9.75" high x 10.75" wide x 2.25" deep not including strap
Wood framing, very thin leather, fetish object and pouch, stone
$300
SOLD
This bag has been vetted as being authenti. We are, however, uncertain as to its origin and would welcome communication from informed experts in the field. When photographing it we decided to cut three stiches that held it closed and instead of meaningless stuffing found a small, open pouch, a strange fetish ball and a smooth stone. We have not stiched it closed as in the original pictures.
MJM110416