ABELAM FIGURE 1
This figure has been vetted as authentic.
---





Photographs © Hamill Gallery
ABELAM
FIGURE 1
42.5" high x 5.5" wide x 4" deep
Mid 20th Century
$1000
SOLD
Note the long cracks (now stable) on the left side of the face and body. There are also areas at the front of the left shoulder and the side of the nose (see detail) with crackling of the wood and paint. Like the cracks, the areas are stable.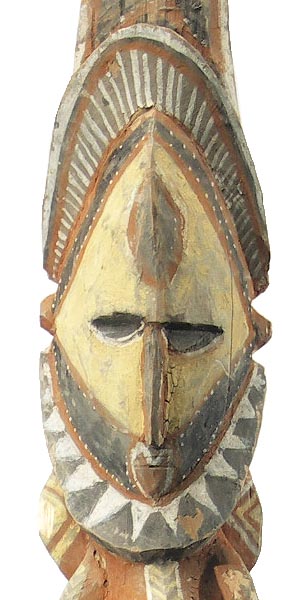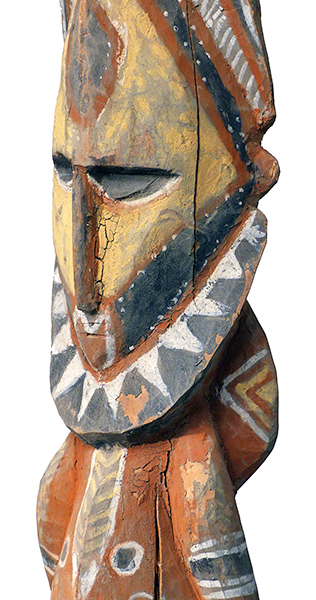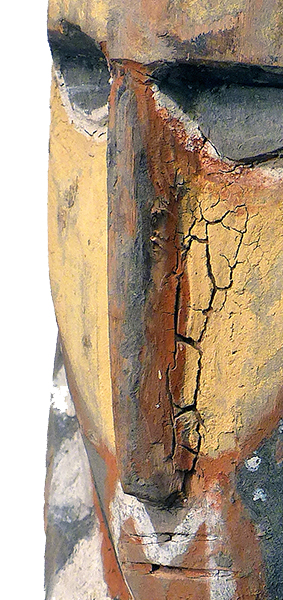 GO TO OCEANIC FIGURES PAGE
GO TO OCEANIC ART PAGE
GO TO OCEANIC STYLE BOARDS PAGE
GO TO SEPIK RIVER STYLE CASSOWARY BONE DAGGERS PAGE
GO TO OCEANIC AND OCEANIC STYLE FOOD HOOKS PAGE
GO TO OCEANIC STYLE MASKS PAGE
GO TO OCEANIC AND OCEANIC STYLE ETHNOGRAPHIC OBJECTS PAGE
GO TO OCEANIC SHIELDS ARCHIVES PAGE (ALL SOLD)
MJM06152018