SEPIK RIVER DUGOUT PROW 2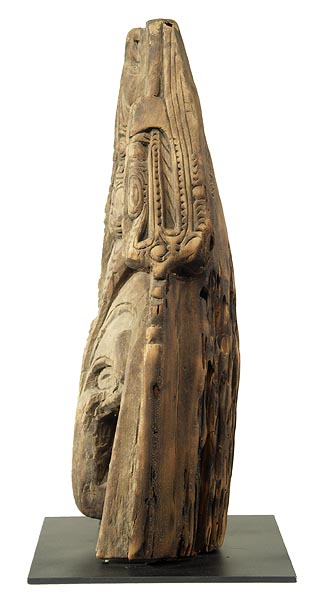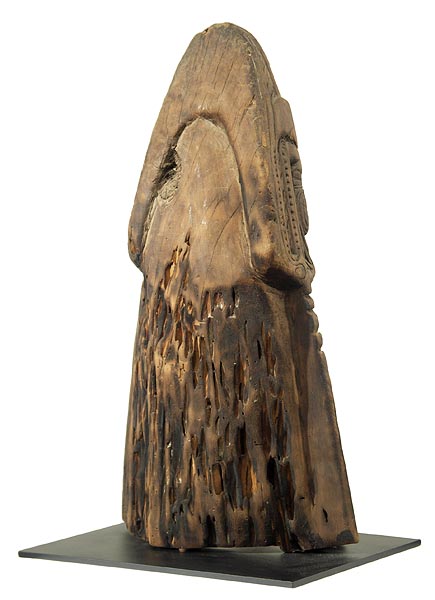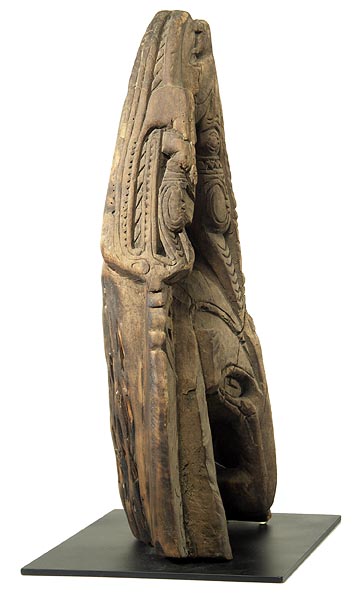 Photographs © Hamill
SEPIK RIVER
Dugout Prow 2
21" high x 11.5" wide x 6.5" deep
$1500
This dugout prow has been vetted as authentic.
This salvaged fragment of a large dugout canoe captures the most valued of the boat's carvings. It exhibits a strong contrast between the simple massive form and the intricately carved details. The canoe was apparently lost in a fire.
There are visible cracks on the two faces and traces of fire damage on the bottom of the prow.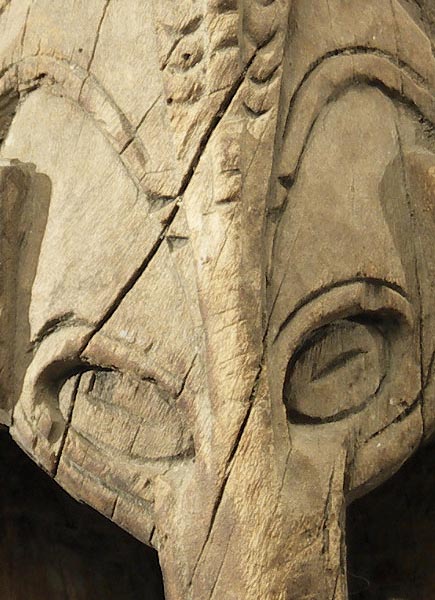 RETURN TO OCEANIC ETHNOGRAPHIC OBJECTS PAGE
RETURN TO OCEANIC ART PAGE
GO TO OCEANIC BOARDS PAGE
GO TO OCEANIC DAGGERS PAGE
GO TO OCEANIC FIGURES PAGE
GO TO OCEANIC FOOD HOOKS PAGE
GO TO OCEANIC MASKS PAGE
GO TO OCEANIC SHIELDS PAGE