This page is a record of an exhibit that took place
in 2007. The individual links below will take you to
the CURRENT VERSION of the pages
that formed part of that exhibit.
ON DISPLAY:
Selections of African Art

Most exhibits are collaborative efforts and this one is no exception.
We are grateful to our friend SIMON GREGORY for the imagination and expertise he brings to every stand or base he creates for our objects.
Many thanks to our friend and fellow dealer, RAND of www.randafricanart.com, whose sound advice and boundless good humor helped imagine the show and pull it together.
Our gratitude as well to our friends Ellen and Ken Salins for their creativity (as well as their astonishing ability to tie small knots)
The objects below represent only an introduction to the online exhibit. Clicking on any link will take you to a page showing all of the objects in each category.
METAL OBJECTS
WOODEN OBJECTS
MASKS
TERRACOTTA and STONE OBJECTS
For those of you who cannot visit the gallery, we include some images of the installation. Further down, you can find links to the objects themselves.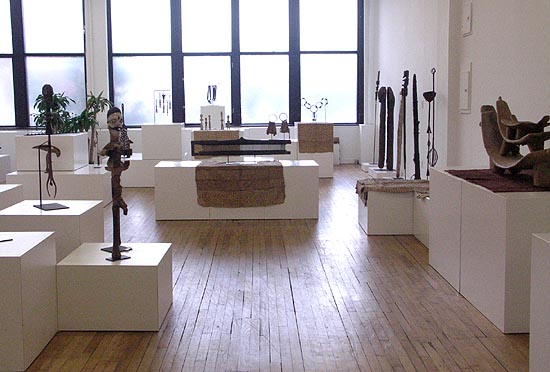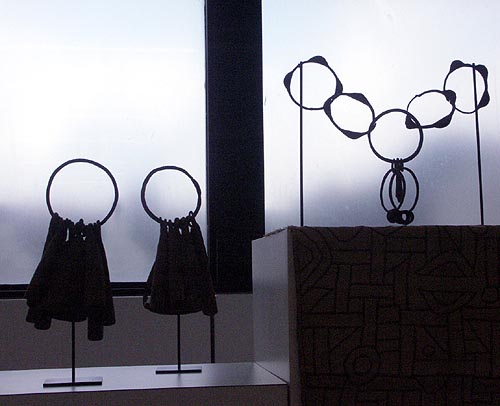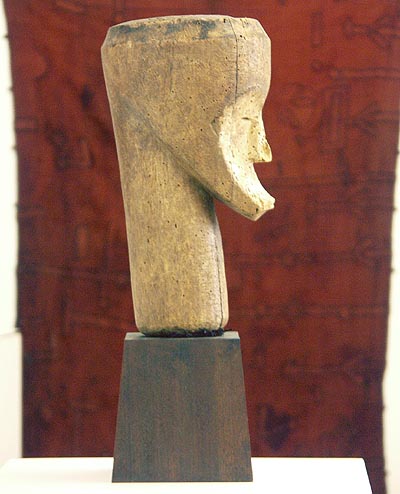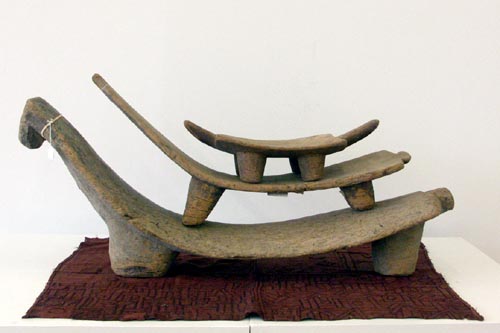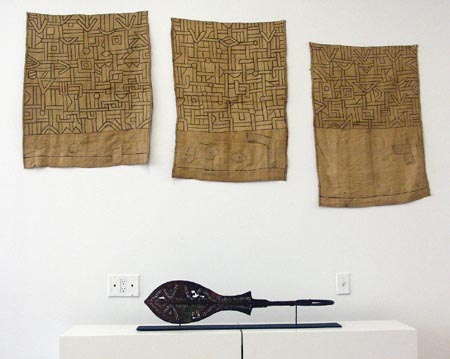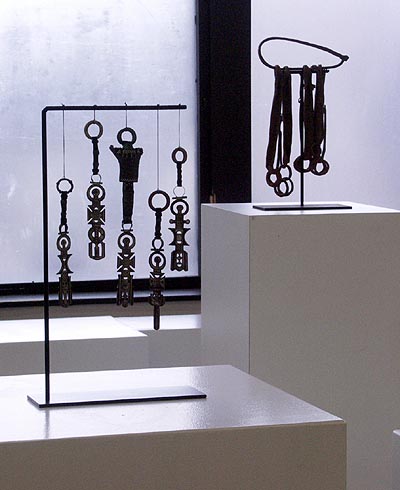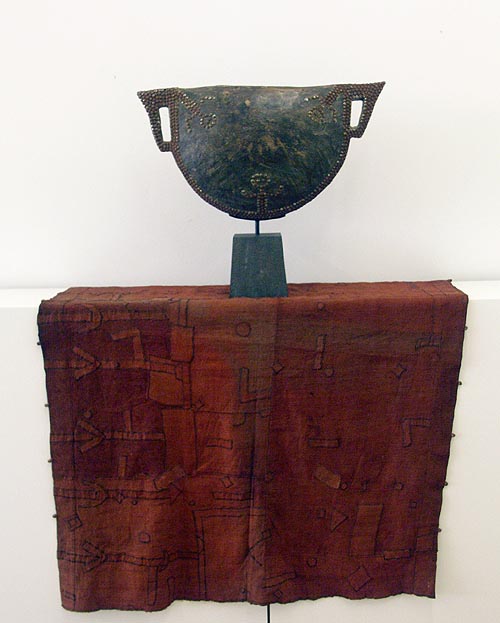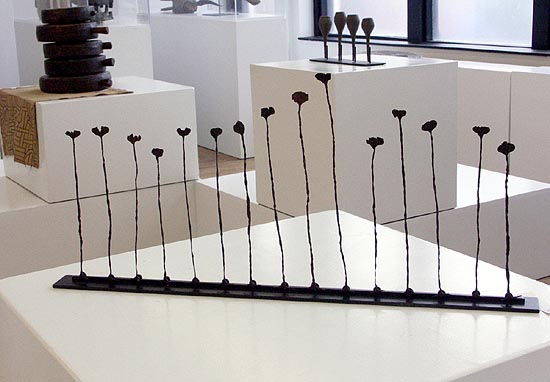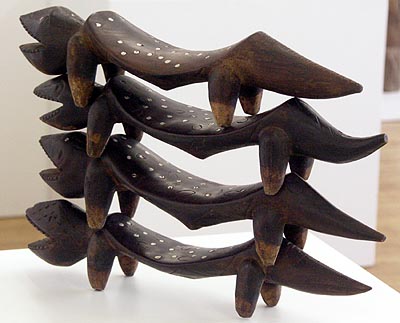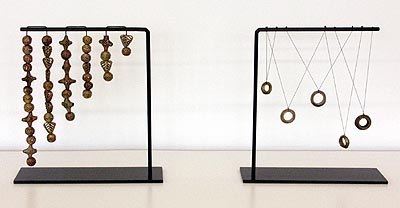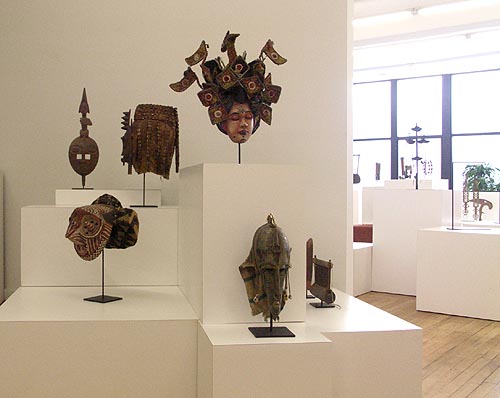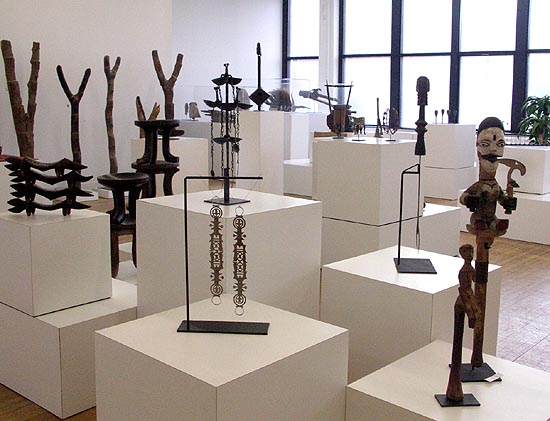 THE PROCESS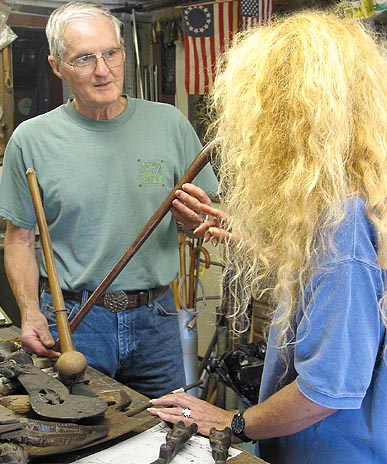 Camera-ready RAND catches Simon as he explains the laws of gravitation and inertia to Bobbi.