PASSPORT STYLE MASKS
Despite their appearance, the masks below show no evidence of age or use and were probably made to be sold.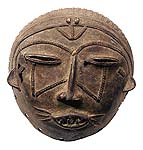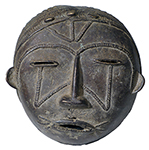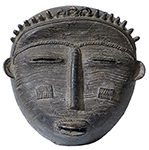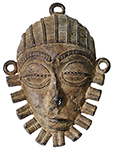 BAULE STYLE
Metal Masks 14-30
5.5"-7" high
$50-$300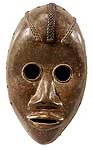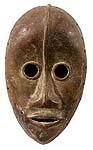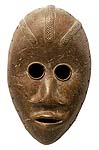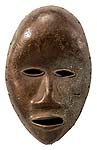 DAN STYLE
Metal Masks 51-55
8.5"-9" high
$200 each




The masks below have been sold and are left here for educational and research purposes.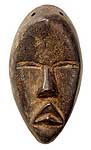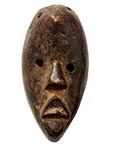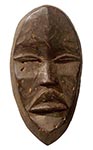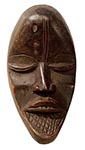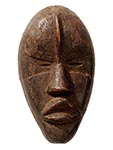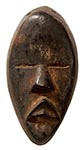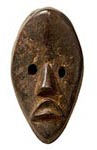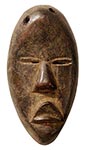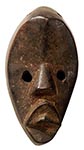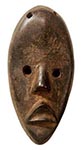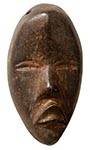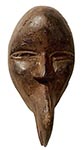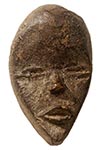 DAN STYLE
Mini Masks 1-24
3"-6.5" high
ALL SOLD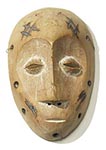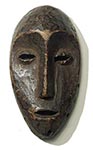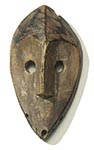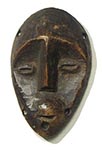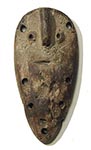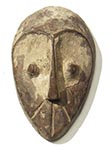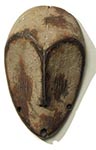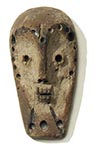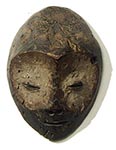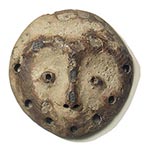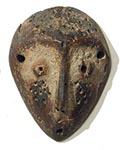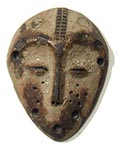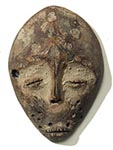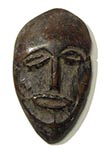 LEGA STYLE
Passport Masks 2-23
3.5" - 7" high
ALL SOLD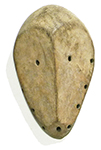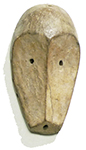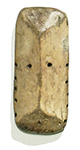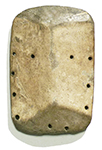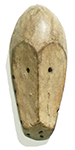 MBOLE STYLE
Passport Masks 3- 8
5.5" - 6.75" high
ALL SOLD
Photographs © Hamill Gallery
MINIATURE MASKS, West and Central Africa
The best known tradition of using miniature masks were by the Dan people of Liberia and the Ivory Coast.
The Dan people carried small masks (less than 20 cm high) which are sometimes called "passport" masks. They are sewn onto a piece of cloth and kept in a leather pouch and possibly worn in the small of the back. They are miniature copies of a family mask and sometimes received libations. These apotropaic masks also act as witnesses during initiation ceremonies.

-----From The Tribal Arts of Africa by Jean-Baptiste Bacquart.
Please note the sizes carefully. Photographs of small objects can make them appear much larger than they are.
GO TO MINIATURE MASKS ARCHIVES PAGE (ALL SOLD)
GO TO DAN METAL MASKS PAGE
GO TO LEGA MASKS PAGE 2
GO TO LEGA MASKS PAGE 3
GO TO AFRICAN MASKS PAGE
GO TO NEW ADDITIONS PAGE