PENDE STYLE ANIMAL MASK 38, DRC
Despite its appearance, this Pende animal mask shows no evidence of age or use and was probably made to be sold.
---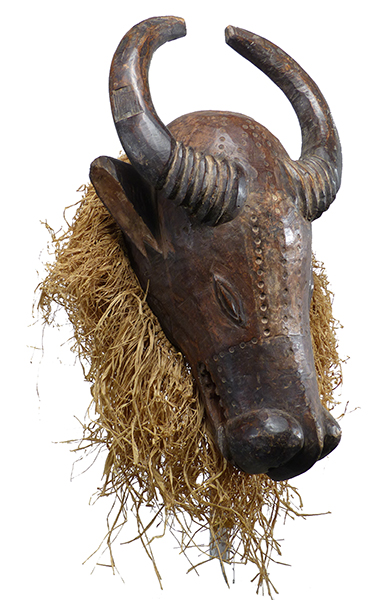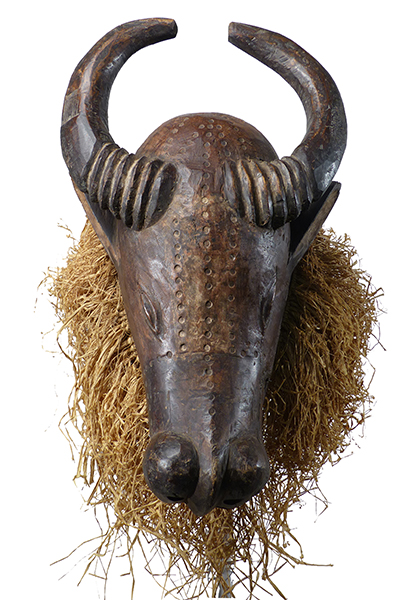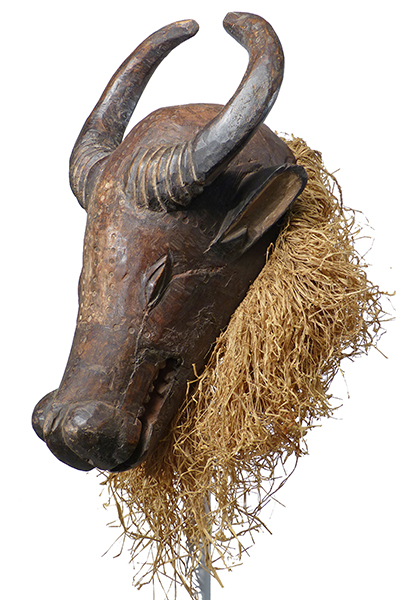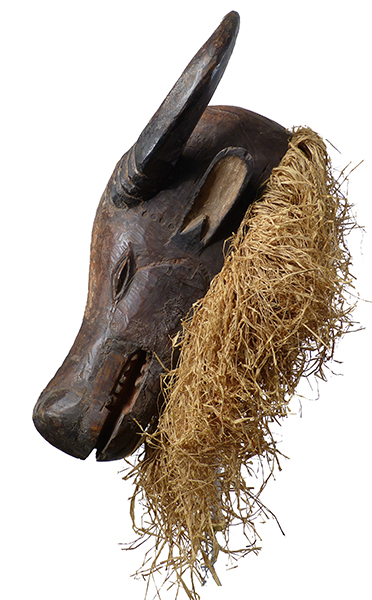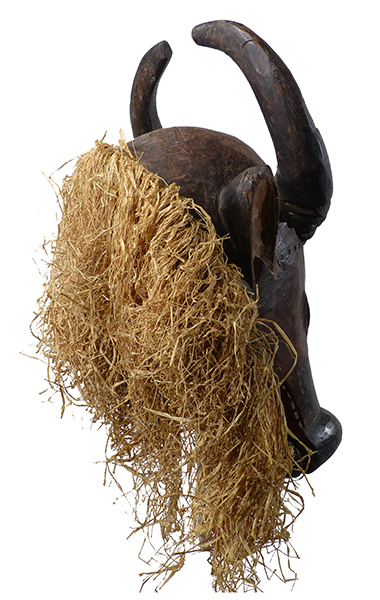 Photographs © Hamill Gallery
PENDE
Animal Mask 38
33" high x 18" wide x 16" deep (with raffia)
25" high x 15" wide x 9" deep (mask alone)
$500


DRC

There are chips off the top of the ears and minor cracks, now stable. The mask is enhanced with multiple embossed round markings (detail below).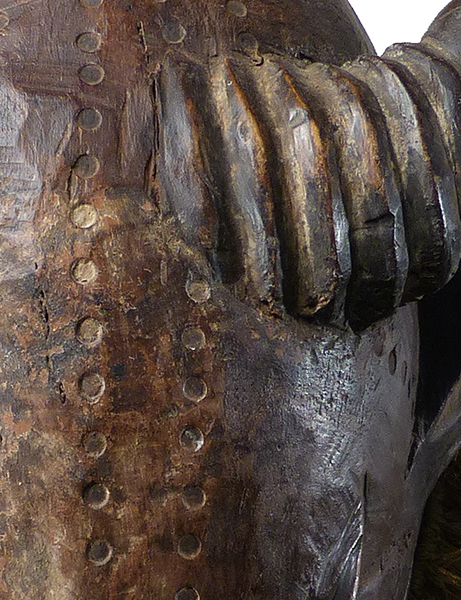 GO TO A DILEMMA OF HORNS EXHIBITION PAGE
GO TO EASTERN PENDE MASKS PAGE
GO TO PENDE ART PAGE
GO TO MASKS AND HEADS PAGE