PENDE STYLE ANIMAL MASK 39, DRC
Despite its appearance, this Pende animal mask shows no evidence of age or use and was probably made to be sold.
---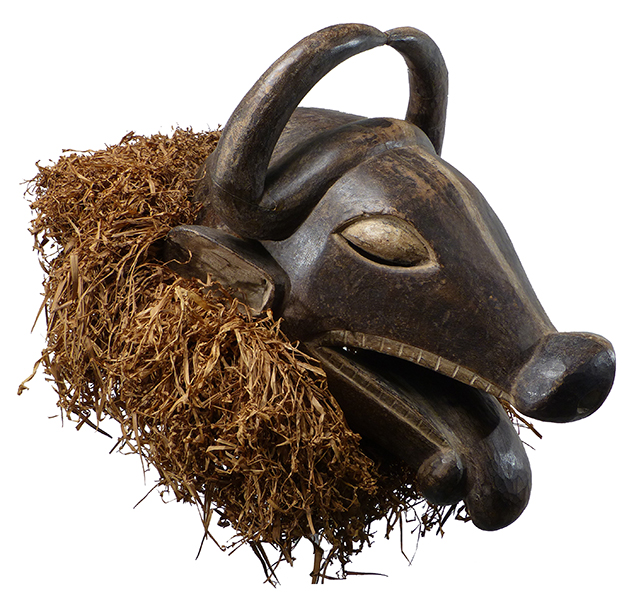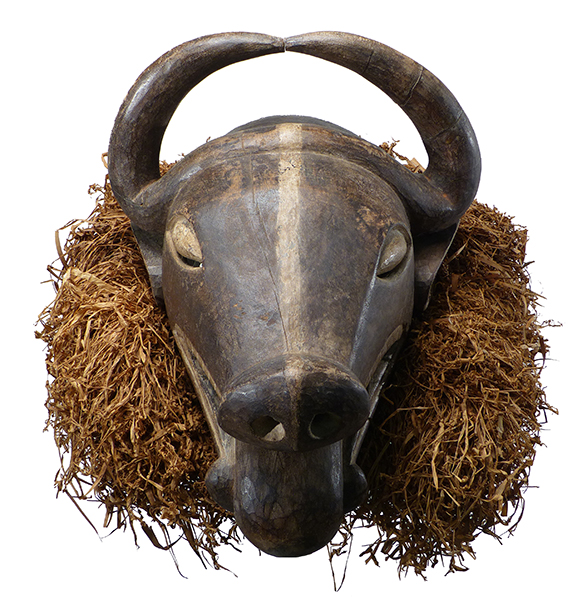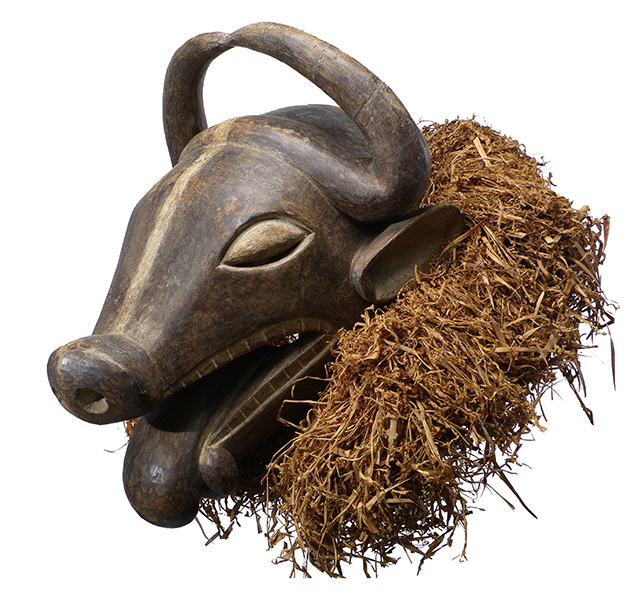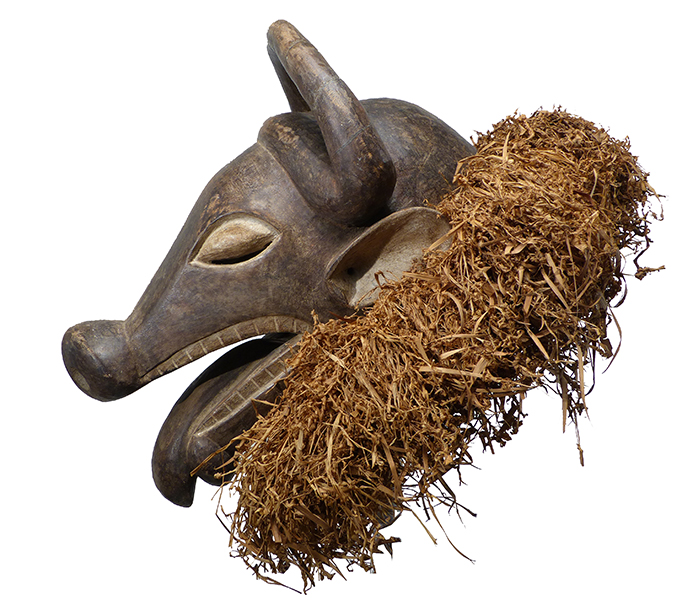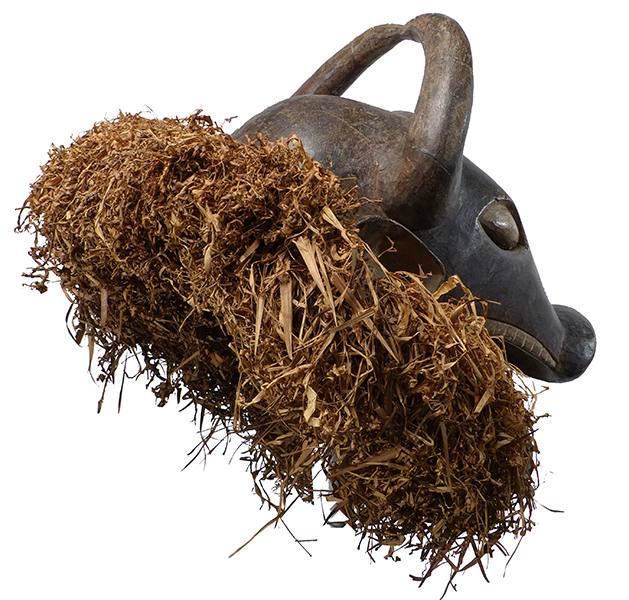 Photographs © Hamill Gallery
PENDE
Animal Mask 39
23" high x 21" wide x 21" deep (with raffia)
20" high x 16" wide x 12" deep (mask alone)
$500
DRC
There are three repaired breaks on the left horn and a repaired crack down the front of the face near the middle. All are slightly visible but affect the overall power of the mask very little.
GO TO PENDE ART PAGE
GO TO MASKS AND HEADS PAGE