WESTERN PENDE MASK 17, DRC
While originating from the African continent, this mask is likely not created by the tribe who invented the design. The tribal attribution indicates the origin of the design, not the object.
---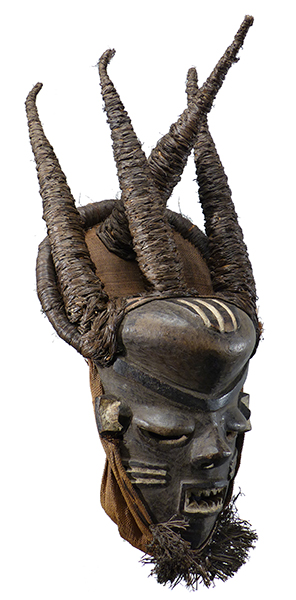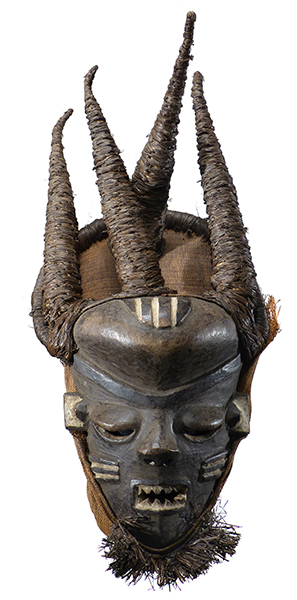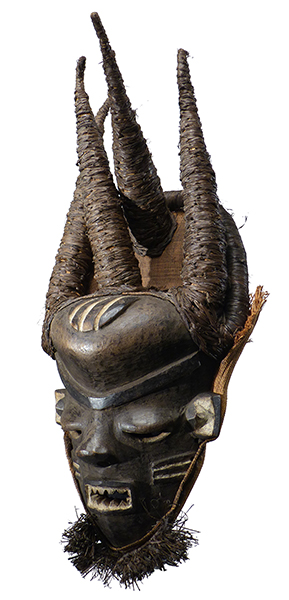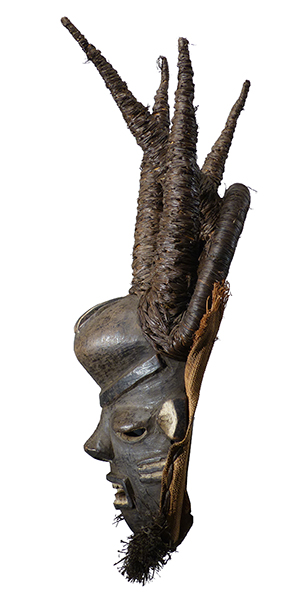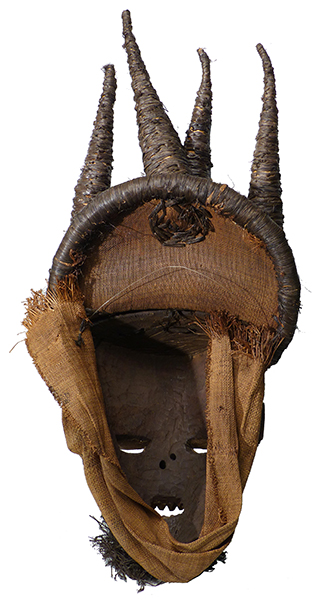 Photographs © Hamill Gallery
WESTERN PENDE
MASK 17
25" high x 10.5" wide x 8" deep
DRC
$500
SOLD
This mask can either hang flat on a wall (as pictured) or be mounted with the top raffia cloth piece pulled down perpendicular to the mask the way it would have been worn. The lighter colored raffia cloth attached to the back of the mask can be taken off if desired, leaving the "beard" raffia and headdress in place. The "beard" raffia could also be removed.

GO TO WESTERN PENDE MASKS ARCHIVES PAGE (ALL SOLD)
GO TO WESTERN PENDE MASKS PAGE
GO TO GROTESQUES EXHIBITION PAGE
GO TO EASTERN PENDE MASKS PAGE
MJM08082017