WESTERN PENDE MBANGU (Sickness) MASK 20, DRC
This Western Pende mask has been vetted as authentic.
---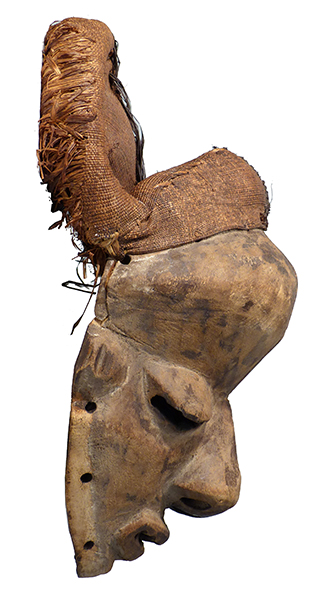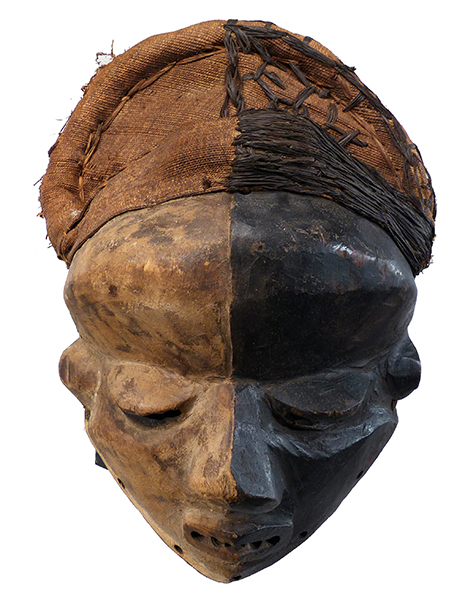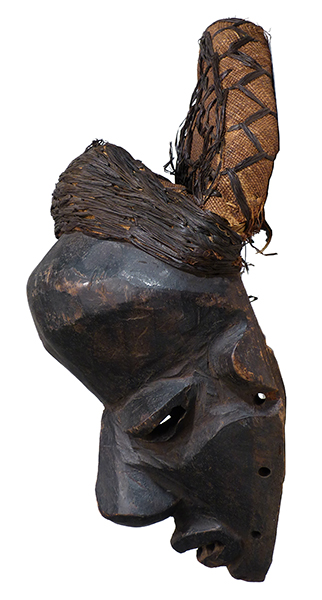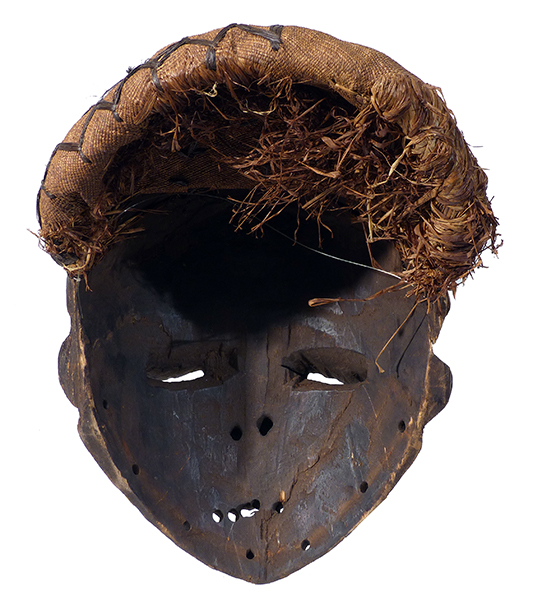 Photographs © Hamill Gallery
WESTERN PENDE
MBANGU MASK 20
12" high x 8.5" wide x 5.5" deep
DRC
$400
SOLD

This mask still has its raffia cap attached to the top of the mask. There is a small repaired crack (now stable) on the top right corner, from beyond the drilled hole to the top of the right ear (see first photo above).
The mask is recognized by an opposition of black and white that bisects the face and a general distortion of facial features specifically the twisted nose and mouth. The color white, symbolic of the spirits of the dead, in this case represents the hope of being cured of illness. The black pigment stands for the sickness and illness that ravages one throughout life. The combination of black against white symbolizes this struggle. It is very rare in Africa to find any work of art that depicts an individual strickened by sickness, infirmity or any type of disease.
----Rand Tribal

MJM08042017