WESTERN PENDE MBANGU (Sickness) MASK 21, DRC
While originating from the African continent, this Western Pende mask is likely not created by the tribe who invented the design. The tribal attribution indicates the origin of the design, not the object.
---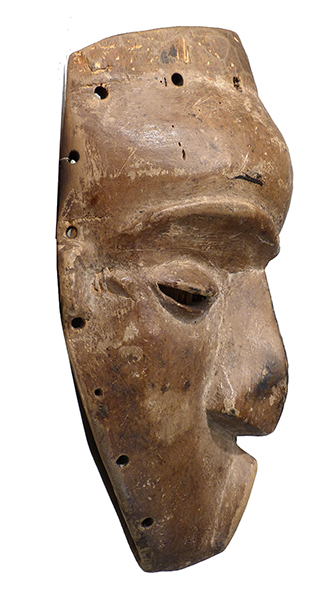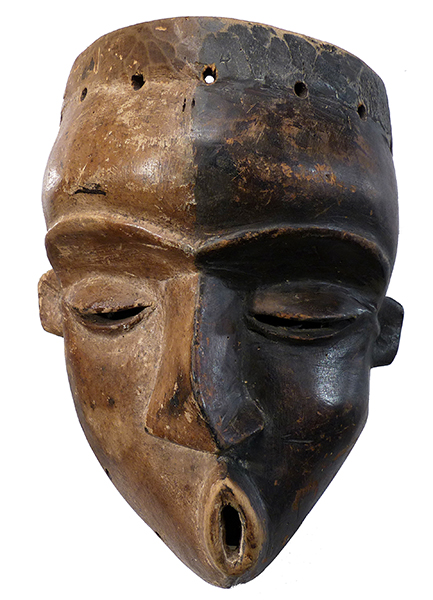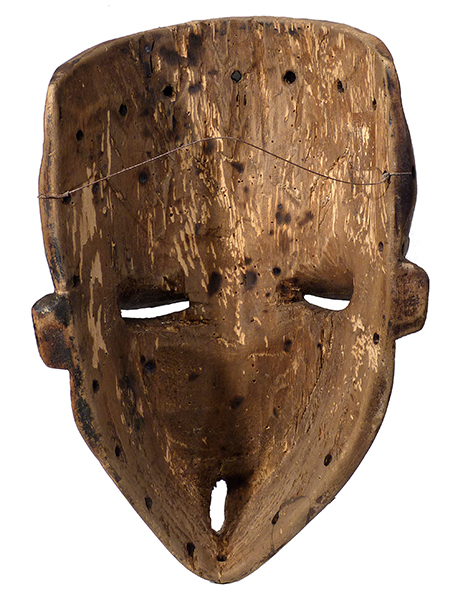 Photographs © Hamill Gallery
WESTERN PENDE
MBANGU (Sickness) MASK 21
10" high x 7" wide x 4.5" deep
DRC
$200
SOLD

There is evidence of old insect damage.
The mask is recognized by an opposition of black and white that bisects the face and a general distortion of facial features specifically the twisted
nose and mouth. The color white, symbolic of the spirits of the dead, in this case represents the hope of being cured of illness. The black pigment
stands for the sickness and illness that ravages one throughout life. The combination of black against white symbolizes this struggle. It is very rare in
Africa to find any work of art that depicts an individual strickened by sickness,infirmity or any type of disease.
----Rand Tribal

GO TO WESTERN PENDE MASKS ARCHIVES PAGE (ALL SOLD)
GO TO WESTERN PENDE MASKS PAGE
GO TO GROTESQUES EXHIBITION PAGE
GO TO EASTERN PENDE MASKS PAGE
MJM08022017