SENUFO "SEJEN" BIRD FINIAL 3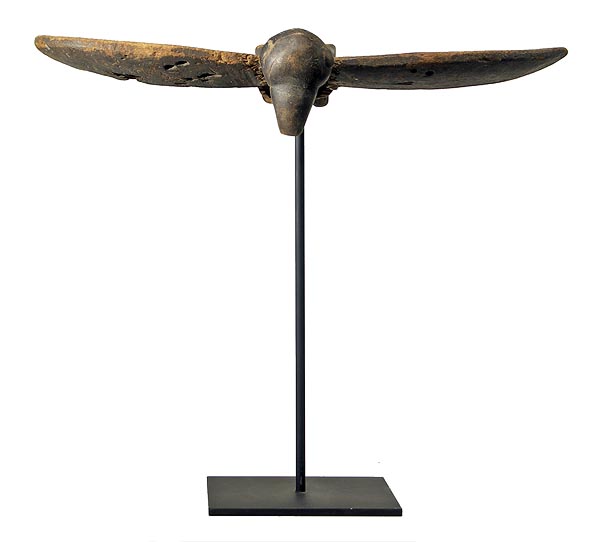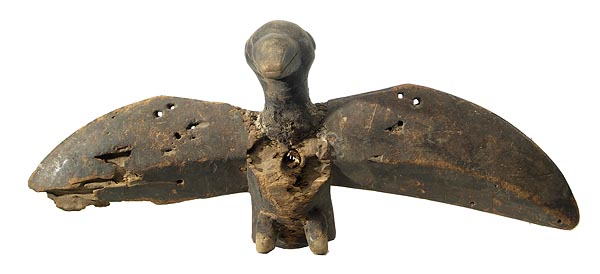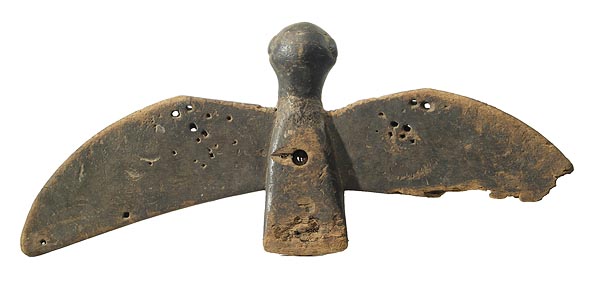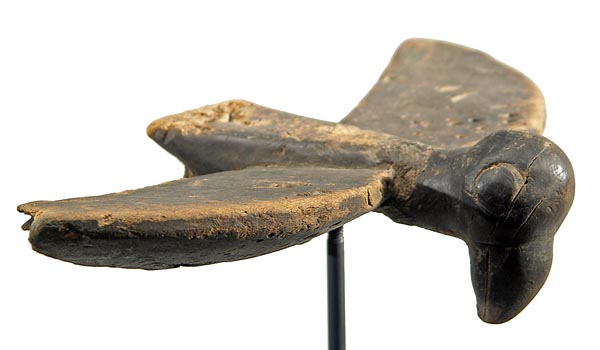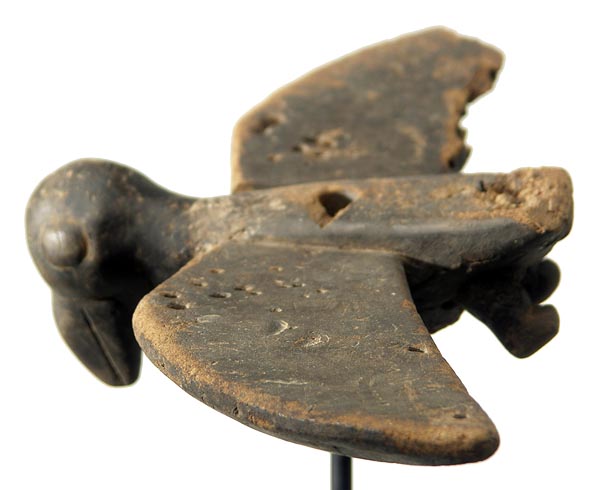 Photographs © Tim Hamill
SENUFO
Sejen Bird Finial 3
17.75" wide x 3.25" high x 7.5" deep
15.5" high with stand
$500
This Senufo "Sejen" bird staff finial has been vetted by a French dealer as being authentic with significant signs of use and age.
Single, double or triple birds were used in hoe competitions and were displayed on high posts to show the importance of the harvest. The young men, under time pressure, would set up a yam or cotton fields with hoes. The birds on posts were also used as a sign of respect during funerals.
The original staff is lost; the bird is displayed on a metal stand.
RETURN TO SENUFO "SEJEN" BIRD STAFF FINIAL PAGE
GO TO SIDE BY SIDE EXHIBITION PAGE
GO TO SENUFO BIRDS 1 PAGE (1-15)
GO TO NEW ADDITIONS PAGE
GO TO AFRICAN FIGURES PAGE
GO TO AFRICAN BIRDS PAGE
GO TO SENUFO BEDS PAGE
GO TO SENUFO DOORS PAGE
GO TO SENUFO DRUMS PAGE
GO TO SENUFO STOOLS PAGE
GO TO ANIMALIA EXHIBITION PAGE
GO TO AFRICAN ANIMALS PAGE
GO TO AFRICAN MASKS PAGE
GO TO NEW ADDITIONS PAGE