TURKANA SHIELD 1, Kenya
This shield has been vetted as being unquestionably authentic with significant signs of use and age.
---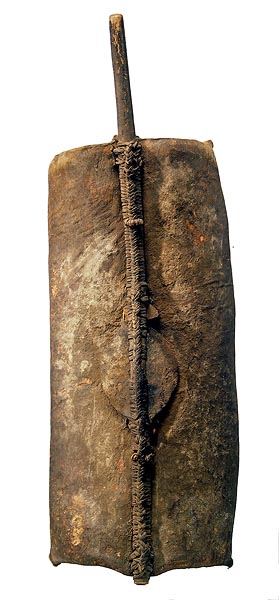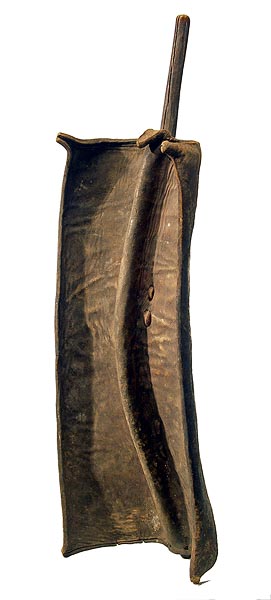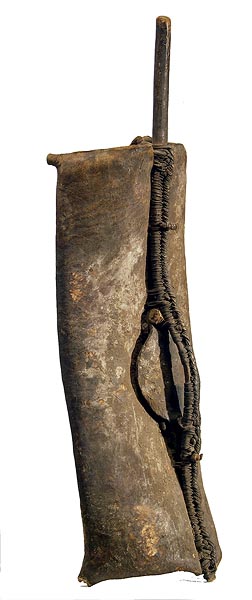 Photographs © Hamill Gallery

TURKANA
SHIELD 1
Leather and wood
24" high
Kenya
$1200

The shield stands in this position. Alternatively it could be mounted or hung on a wall. The tightly bound and interwoven leather strips on the handle side contrast nicely with the rough coloring and surface of the shield itself.
GO TO AFRICAN WARRIOR EXHIBITION PAGE
MJM02152017