MASA SHIELD 1, Chad
This Masa shield has been vetted as being authentic with signs of use and age.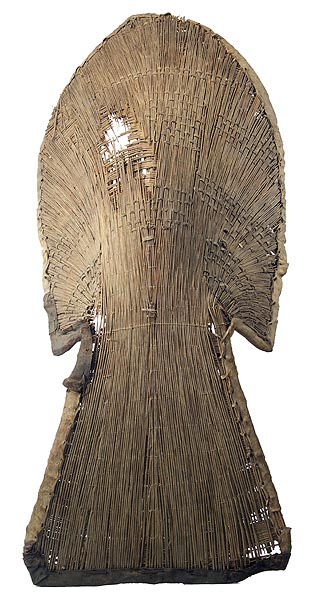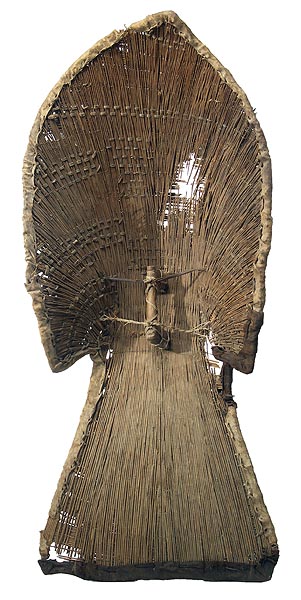 Photographs © Hamill Gallery
MASA
SHIELD 1
48 " high x 21" wide x 10" deep
$600
This wonderful, but badly damaged reed shield is woven in three layers into a fan-like convex form. The grip of wood was attached with plant fiber cords but has been repaired with leather strips and string. The original leather edge trim has been repaired in two areas with a darker leather. There are multiple obvious areas where the reeds have been broken and even lost.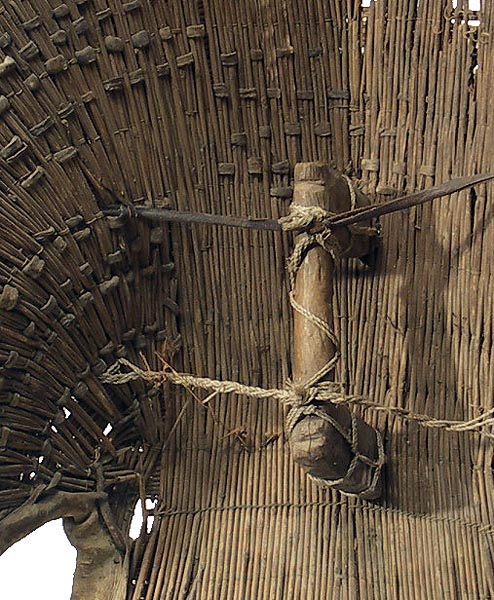 GO TO AFRICAN WARRIORS EXHIBITION PAGE