WANDALA SHIELD 10
This shield has been vetted as authentic with signs of age and use.
---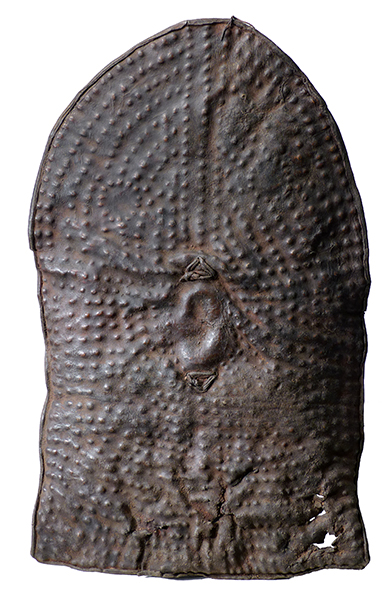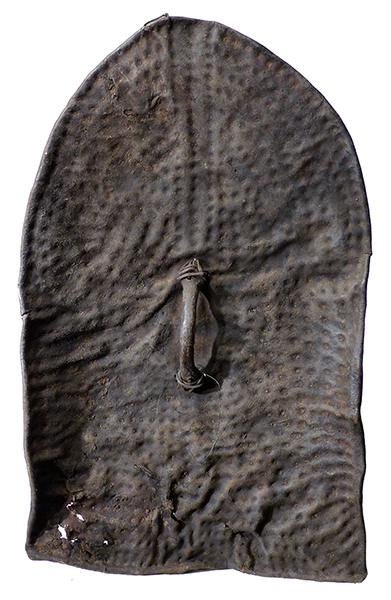 Photographs © Hamill Gallery
WANDALA
SHIELD 10
37.5" high x 23.5" wide x 3.5" deep
Leather
$300
The Wandala make shields by embossing designs into either leather hides or metal forms. This one is leather. There is significant damage on the bottom in the left corner (see detail below).
It hangs best with the front of the shield out.