WANDALA SHIELD 13
This shield has been vetted as authentic but is incomplete or unfinished.
---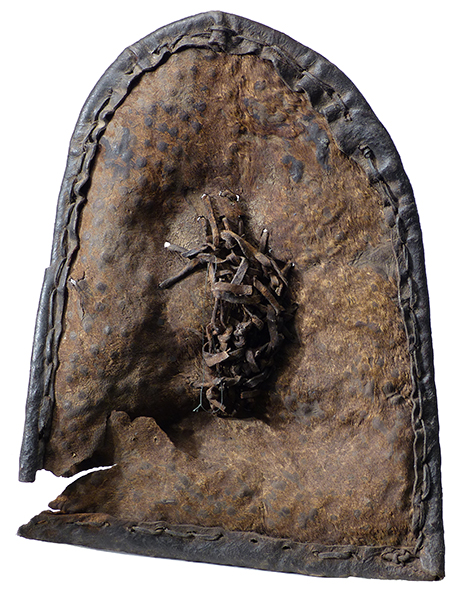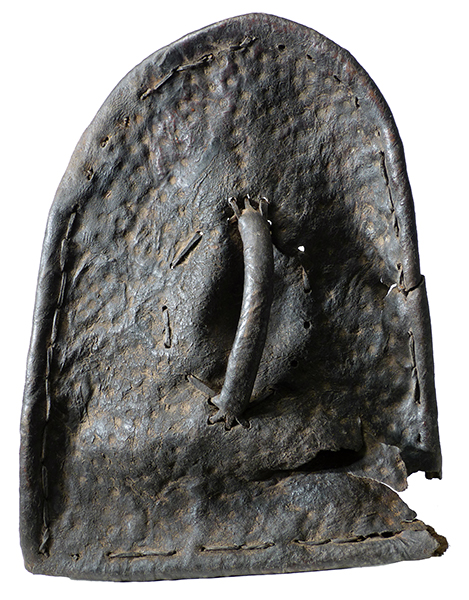 Photographs © Hamill Gallery
WANDALA
SHIELD 13
23" high x 18" wide x 4" deep
Leather
$200
SOLD*
The Wandala make shields by embossing designs into either leather hides or metal forms. This one is leather. There is a bad tear in the bottom left which has caused the shield to buckle and shorten on that side (see detail below). Unlike our other Wandala shields, on this one the edges are doubled over and sewn for additional strength (see second detail). It was not enough to prevent the damage at the lower corner.
It hangs best with the back (or handle side) of the shield out.