WANDALA SHIELD 14
This shield has been vetted as authentic with signs of age and use.
---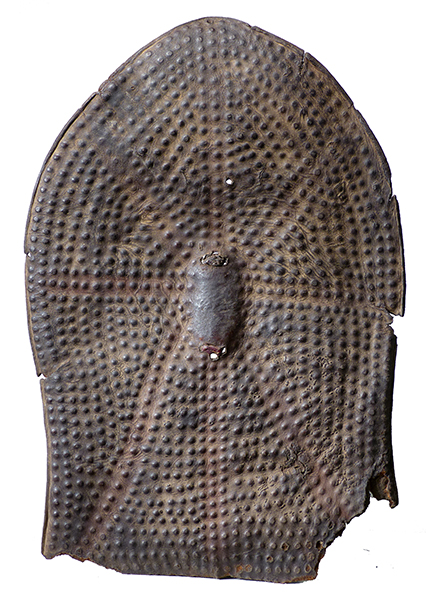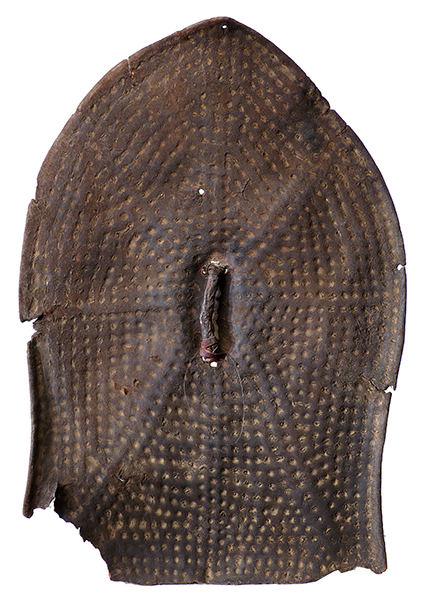 Photographs © Hamill Gallery
WANDALA
SHIELD 14
35.5" high x 21" wide x 2.5" deep
Leather
$350
SOLD
The Wandala make shields by embossing designs into either leather hides or metal forms. This one is leather. There are several cracks around the edge of the shield. A large crack in the bottom left corner caused the corner to break off and be lost (see second detail below).
It hangs best with the front of the shield out