SONGYE POWER (FETISH) FIGURE 17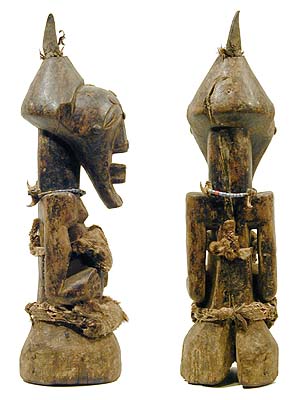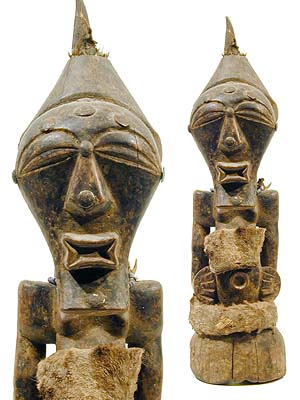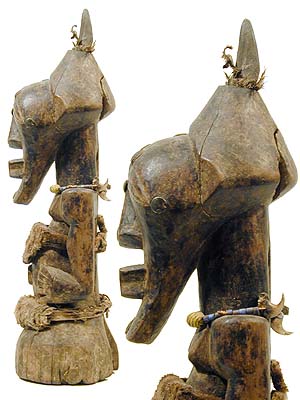 Photographs © Tim Hamill
SONGYE, POWER FIGURE 17, 15" SOLD, Dem. Rep. Congo
Authentic fetishes are very rare. Despite its appearance, this fetish was probably made to be sold.
Figures were used by the Songye people to protect the village, promote fertility and well-being and to defeat enemies and evil spirits. Large figures were owned and used by the village community, smaller figures were owned by families and were used in the same way. The figures were empowered by the addition of materials with magical propertioes, including horns, skins, beads, tacks, shells, cloth and small figures.
Many of the features show a relationship to the masks of the Kifwebe association.
[RETURN TO SONGYE FIGURES PAGE]
[RETURN TO HOME PAGE] [CONTACT GALLERY] [ORDERING] [HYPERLINKS]