TIV ANIMAL PUPPET 69, Nigeria
This puppet has been vetted as being authentic with signs of use.
---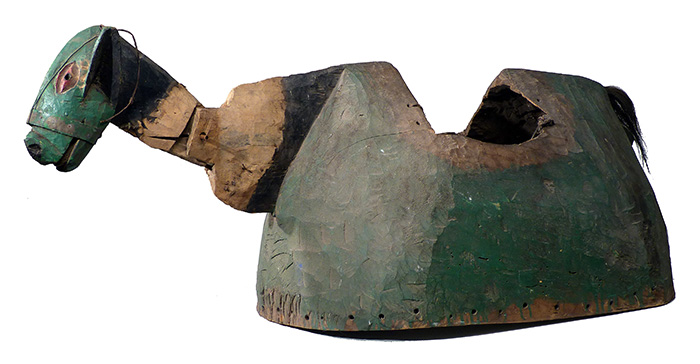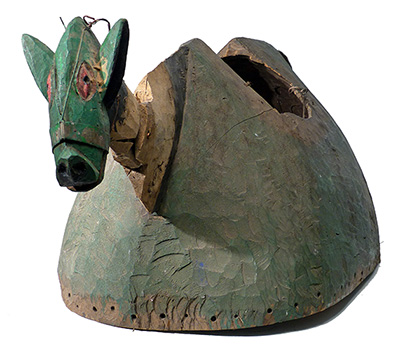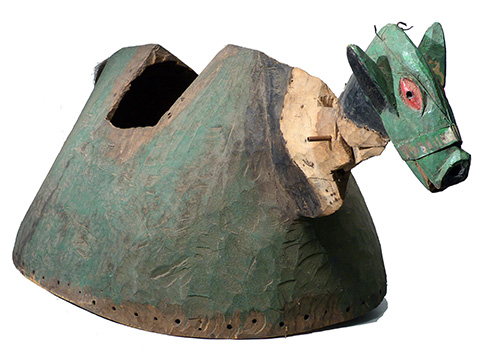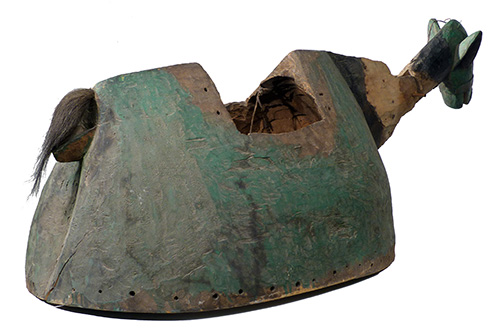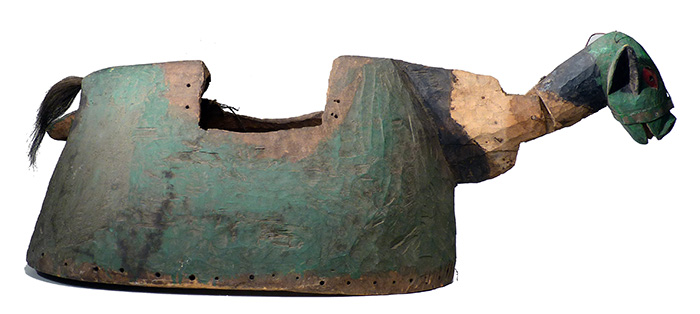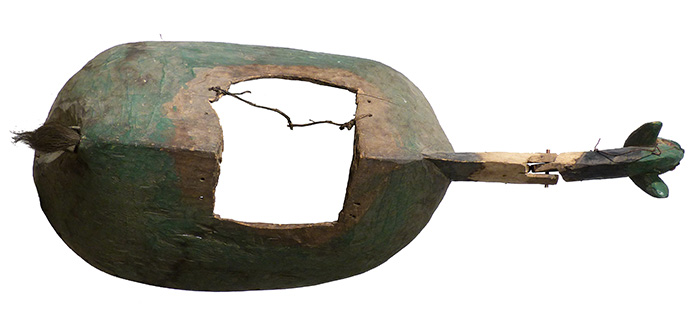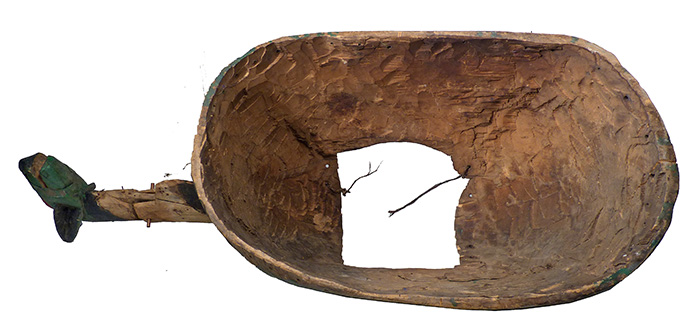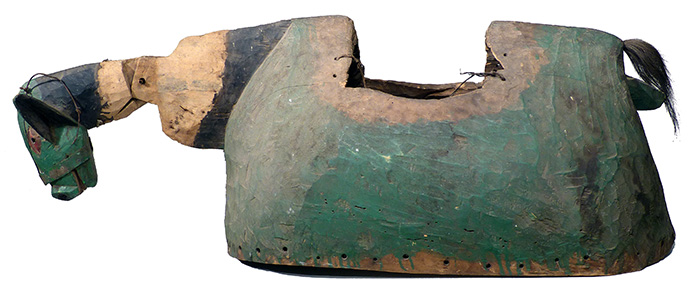 Photographs © Hamill Gallery
TIV
ANIMAL PUPPET 69
53" long x 22" high (with head up) x 22.5" wide
Nigeria
$2000
SOLD
This large wearable puppet has a head that would have moved up and down with the use of attached reins. We have a removable piece of wood holding it in the up position. Whatever fabric or fiber covered the neck area and the legs has been lost.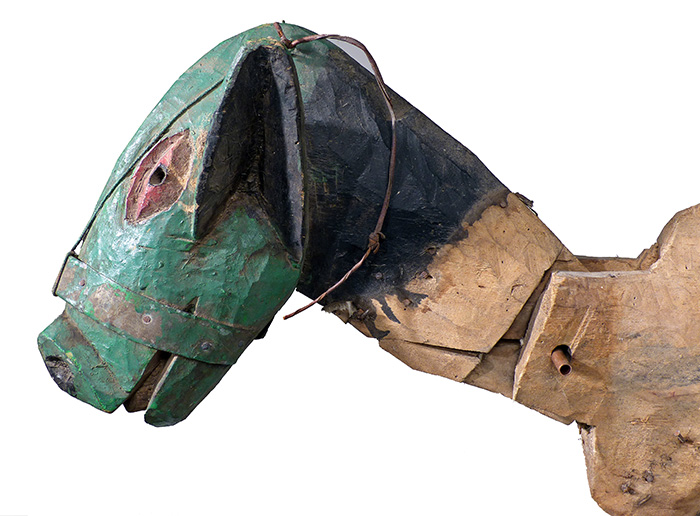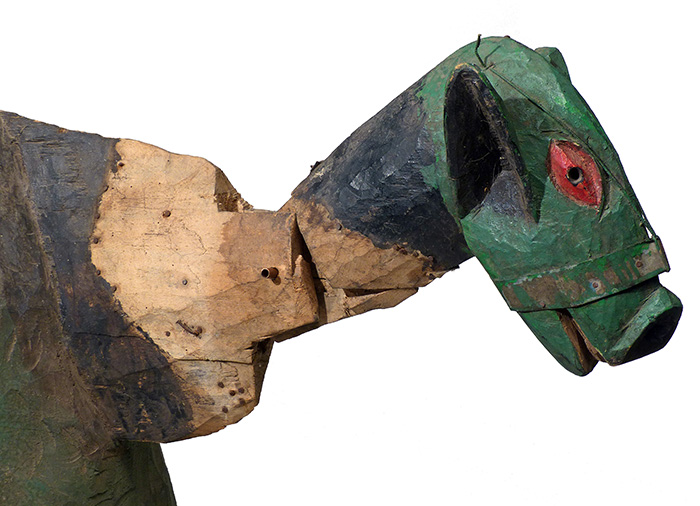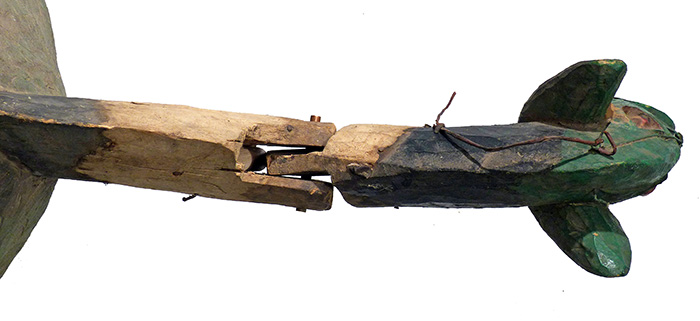 GO TO STAMPEDE EXHIBITION PAGE
MJM03032017