TSOGO MASK 11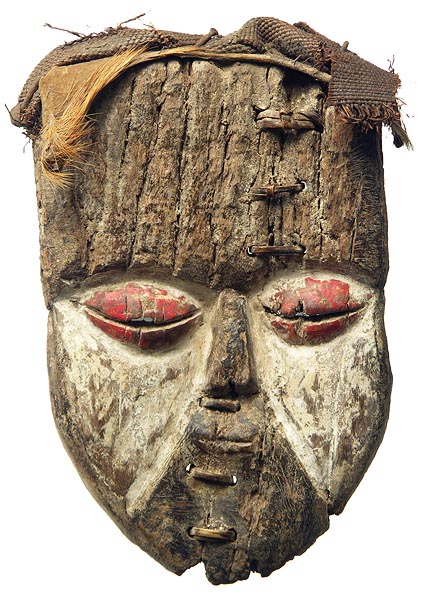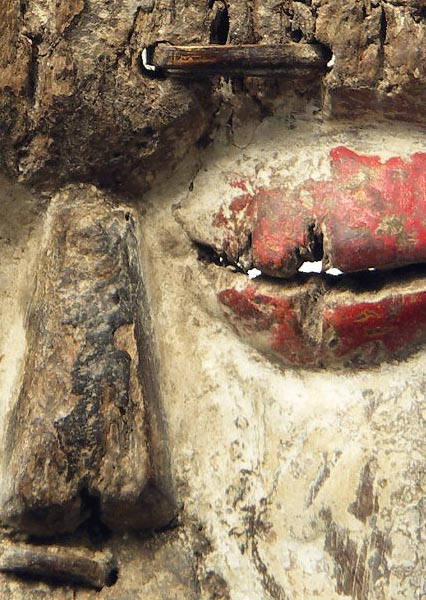 Photographs © Tim Hamill
Tsogo
Mask 11
12"
$400
SOLD
Tsogo masks are controlled by the Bwiti men's initiation society. The masks represent supernatural beings, each type has its own name and symbolism. They are used in initiation ceremonies and share the kaolin white surface with their Gabon neighbors, the Fang, Punu and Kwele.
This mask has a native-repaired crack, now stable.
Despite its appearance, this Tsogo mask shows no evidence of age or use and was probably made to be sold.
GO TO TSOGO ART PAGE
GO TO TSOGO DOORFRAMES PAGE
GO TO TSOGO HOUSEPOSTS PAGE
GO TO AFRICAN FIGURES PAGE
GO TO MASKS AND HEADS PAGE
GO TO NEW ADDITIONS PAGE