TUAREG, BOWL 52, Niger
This bowl has been vetted as authentic.
---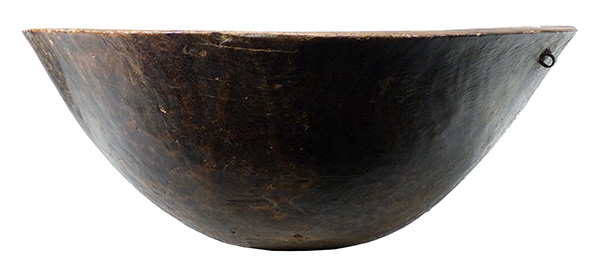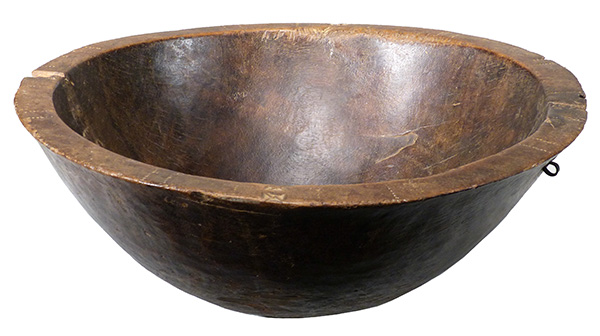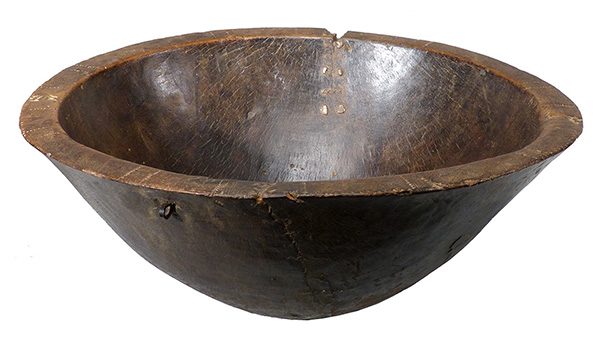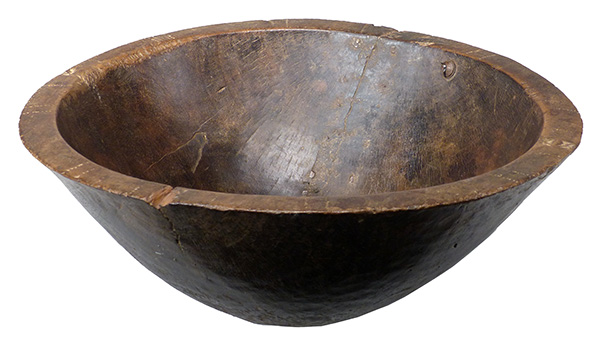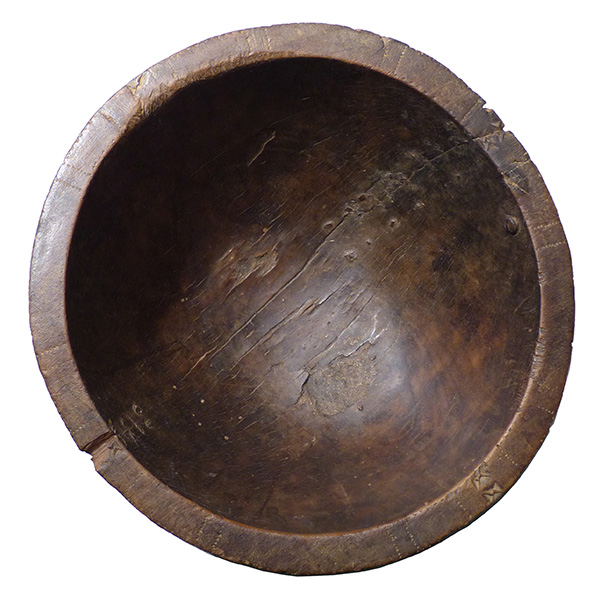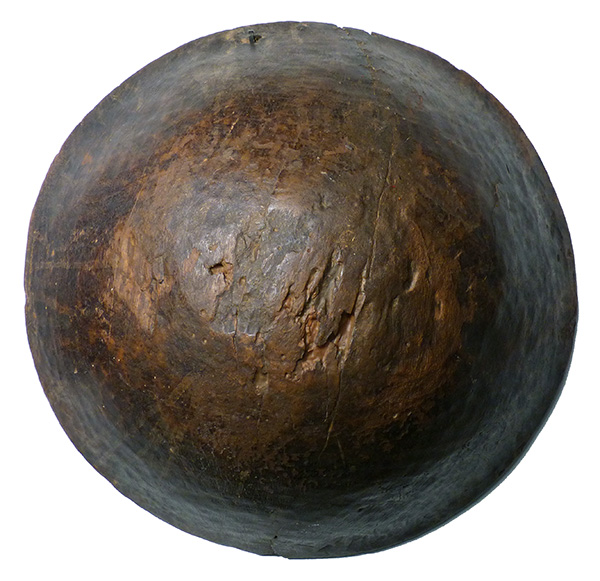 Photographs © Hamill Gallery
TUAREG
Bowl 52
7" high x 18-18.5" diameter
$75
This bowl has many areas with problems. The bowl was broken in half and repaired with iron staples. There are three rough areas on the interior where shallow holes may have been filled in with some rough material. Near the chip on the top edge there are some metal repairs. The damage is obvious; the embossed details on the top edge are not (see below).


RETURN TO TUAREG PLAIN BOWLS PAGE
GO TO TUAREG BOWL SUPPORTS PAGE
GO TO HOLDING PATTERNS EXHIBITION PAGE
GO TO TUAREG ART PAGE
GO TO TUAREG EHEL POSTS PAGE
GO TO TUAREG FORKED POSTS PAGE
GO TO TUAREG POSTS PAGE
GO TO TUAREG POSTS PAGE 2