TUAREG, BOWL 53, Niger
This bowl has been vetted as authentic.
---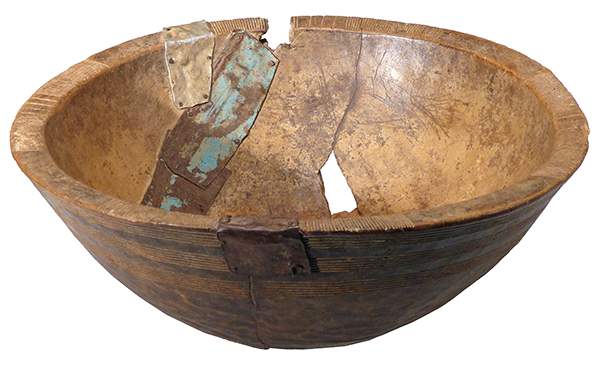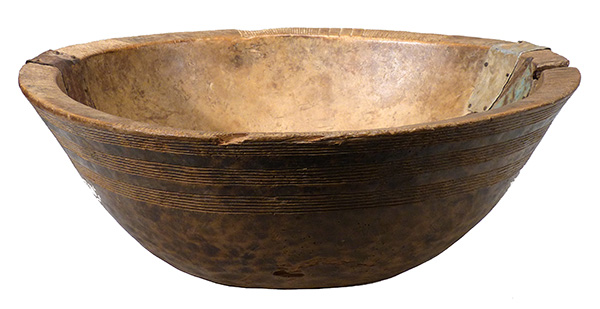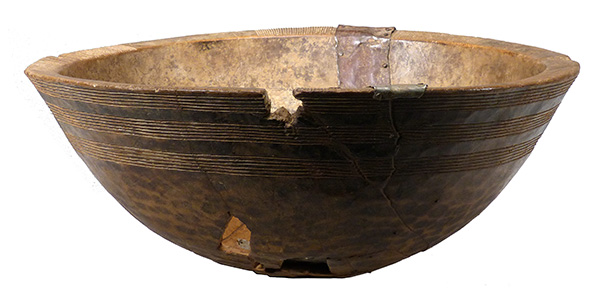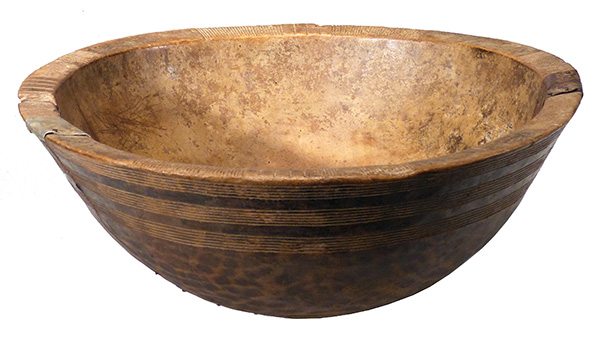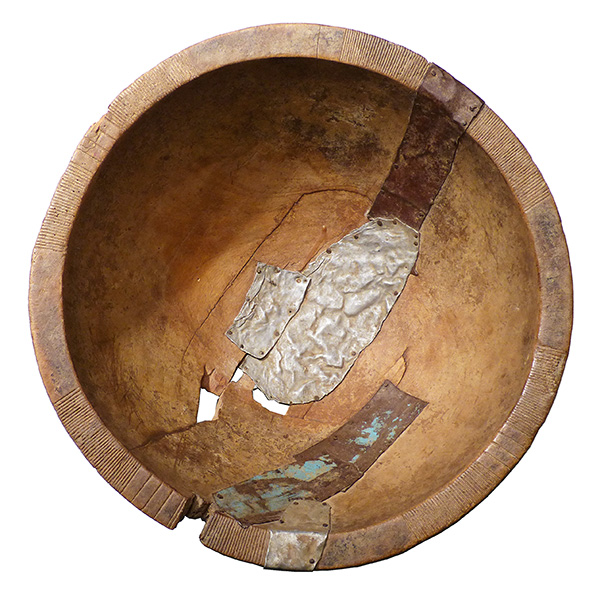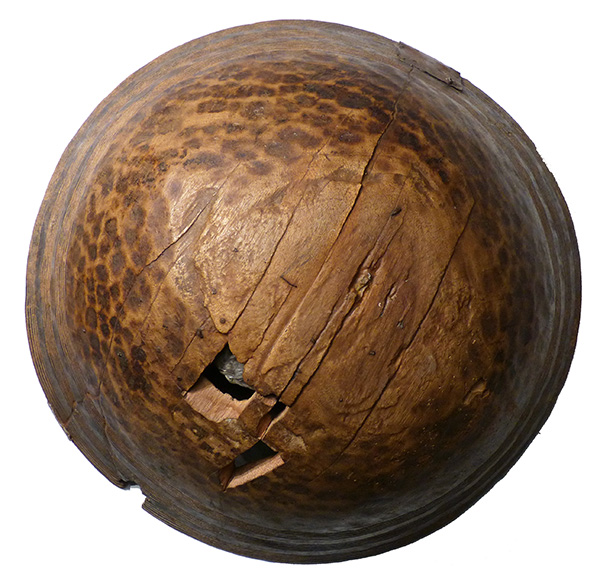 Photographs © Hamill Gallery
TUAREG
Bowl 53
7" high x 17.25-17.5" diameter
$75
This bowl has very interesting repairs (six pieces of metal) attempting to keep it functional. The damage is obvious; the incised lines around the outside and the details on the top edge are not (see below).



RETURN TO TUAREG PLAIN BOWLS PAGE
GO TO TUAREG BOWL SUPPORTS PAGE
GO TO HOLDING PATTERNS EXHIBITION PAGE
GO TO TUAREG ART PAGE
GO TO TUAREG EHEL POSTS PAGE
GO TO TUAREG FORKED POSTS PAGE
GO TO TUAREG POSTS PAGE
GO TO TUAREG POSTS PAGE 2