TUAREG, BOWL 44, Niger
The bowls below have not been vetted, so our default position is that they could have been made to be sold.
---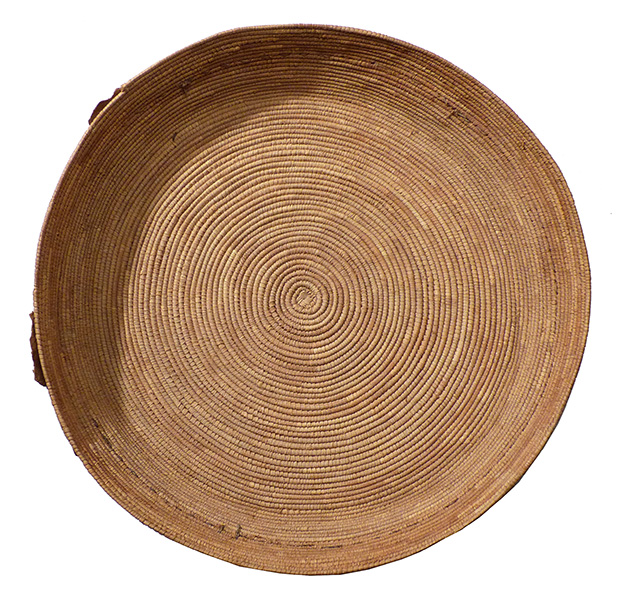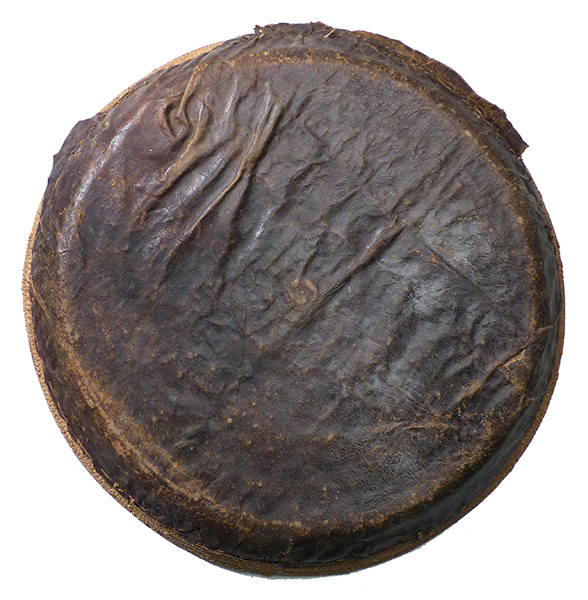 Photographs © Hamill Gallery
TUAREG
Low Bowl 44
2.5" high x 16.5" diameter
$75
SOLD

This shallow woven bowl is backed with leather. The leather no longer reaches the rim and has been sewn on.
RETURN TO TUAREG LOW BOWLS PAGE
GO TO AROUND THE HOUSE EXHIBITION PAGE
GO TO HOLDING PATTERNS EXHIBITION PAGE
GO TO TUAREG ART PAGE
GO TO TUAREG EHEL POSTS PAGE
GO TO TUAREG FORKED POSTS PAGE
GO TO TUAREG POSTS PAGE
GO TO TUAREG POSTS PAGE 2