WURKUN (?) OBJECT 4, Nigeria
Photographs © Tim Hamill
WURKUN ?
OBJECT 4
24.5 " high x 15" wide x 15" deep
$2500
Nigeria
Parts of this are authentic and parts are added on.
There are three large cracks, one that widens at the base, which are now stable and some wood loss on the nose on one face (see detail below. There are areas of bead loss on the neck and body forms. Interestingly, they reveal an older layer of beads which are smaller, darker and encrusted.
"The mask is Wurkun, although it could still be Mumuye. The style and size are wrong for a mask, and I would guess it would rather be a shrine object or personal interpretation of a mask (like one that would be the prerogative of a masker). However, not a lot of oxidation on the head = probably last half of 20th century. The eyes with red abrus precatorius seeds are absolutely spot-on. The beads, however, are almost certainly a late add-on to make the piece more sellable to westerners, and definitely not from the Wurkun or Mumuye (even the under-layer). The abrus seeds are integral to Nigerian mythology - they're poisonous (or at least really gross) when raw, but considered medicinal when cooked or prepared."
With thanks to Ethan Rider (Collector/Dealer, California)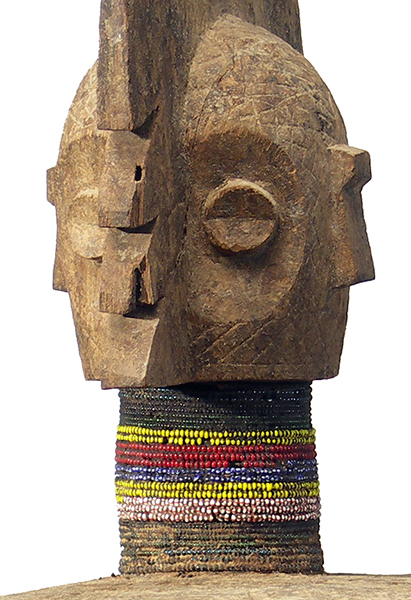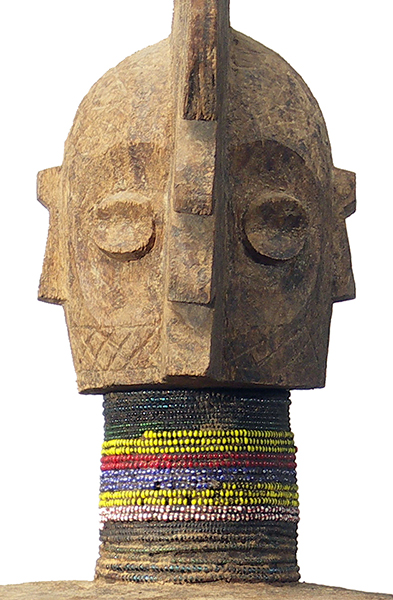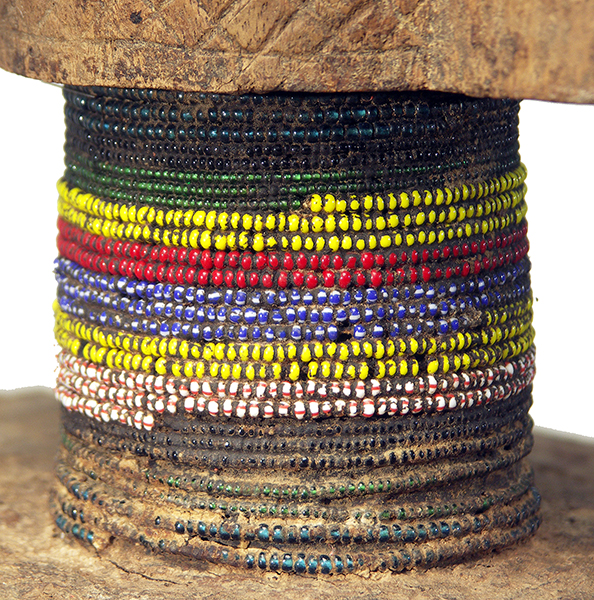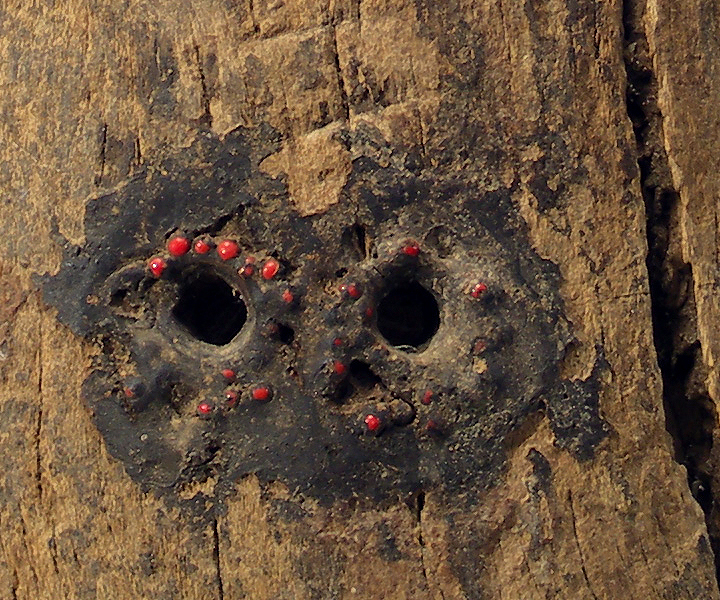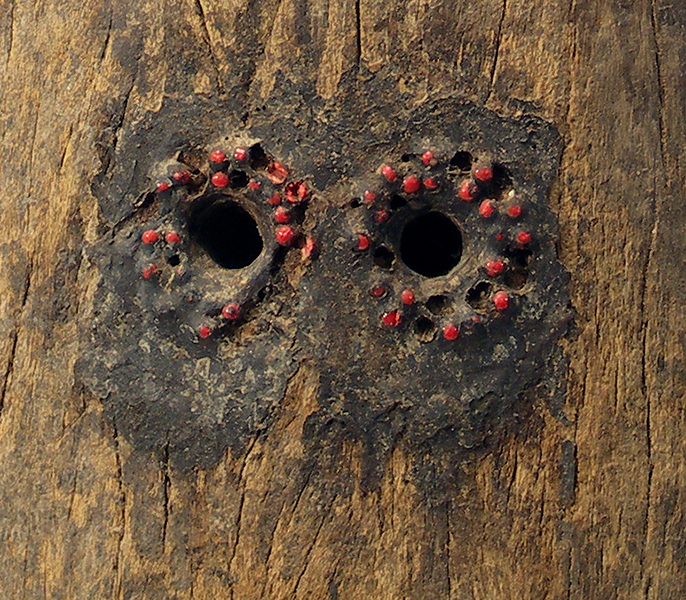 GO TO JUST BEAD IT EXHIBITION PAGE
GO TO MUMUYE MASKS 1 PAGE
GO TO MUMUYE MASKS 2 PAGE
GO TO JUKUN YOKE MASKS PAGE
GO TO MASKS AND HEADS PAGE