YAKA FETISH FIGURE 64, DRC
This Yaka fetish has been vetted as authentic, with evidence of age and use.
---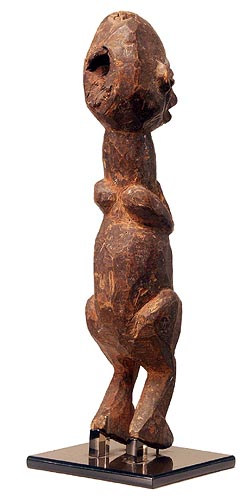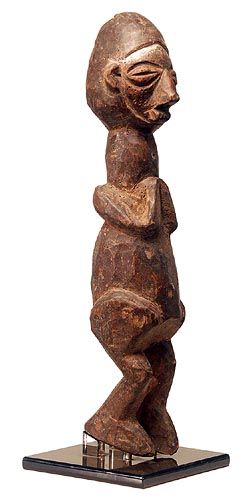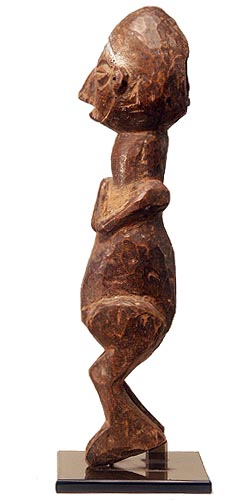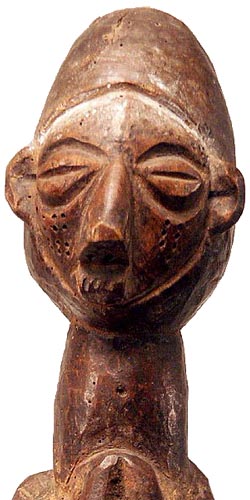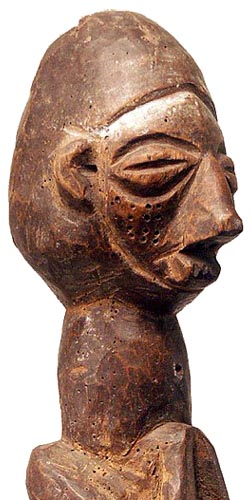 Photographs © Hamill Gallery
YAKA
FETISH FIGURE 64
12.5" high
DRC
$2000
SOLD
Yaka figure 64 is from the Herbert Baker collection. An early collector and dealer of African Art, Herbert Baker had an exhibition of part of his collection at the Museum of Primitive Art, NYC in 1969. This figure was purchased from him and includes his bill of sale and guarantee of authenticity from 1980.

GO TO YAKA FETISHES 4 (61-71) PAGE
GO TO YAKA FETISHES 1 (1-20) PAGE
GO TO YAKA FETISHES 2 (21-40) PAGE
GO TO YAKA FETISHES 3 (41-55) PAGE
GO TO YAKA POSTS PAGE
GO TO YAKA SCULPTURE PAGE
GO TO FETISH! EXHIBITION PAGE
GO TO AFRICAN FETISHES PAGE
GO TO FETISHES (MISCELLANEOUS) PAGE
GO TO AFRICAN FIGURES PAGE