YAURE STYLE MASK 1, Ivory Coast
Despite its appearance, this Yaure mask was probably made to be sold.
---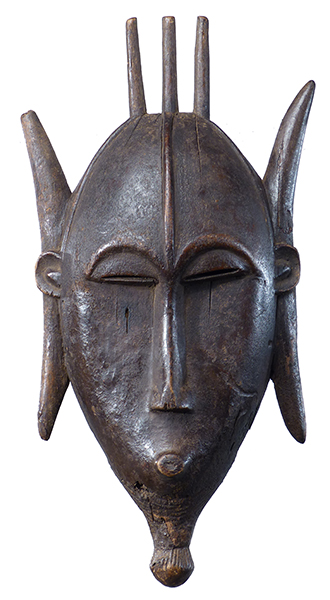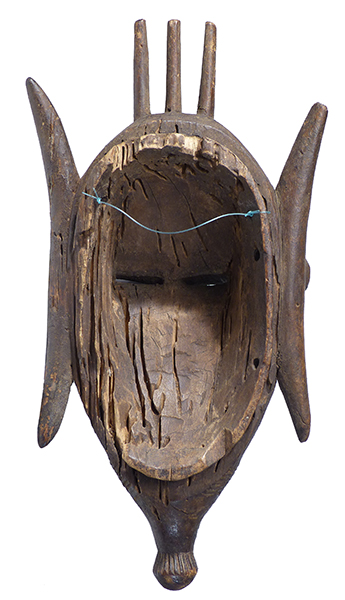 Photographs © Hamill Gallery
YAURE
MASK 1
15.75" high x 8" wide x 3.75" deep
Ivory Coast
$500
Despite noticeable termite damage on the back, this mask is stable and strong. There are small cracks under the eyes and some wood loss near the base of the chin (see details below).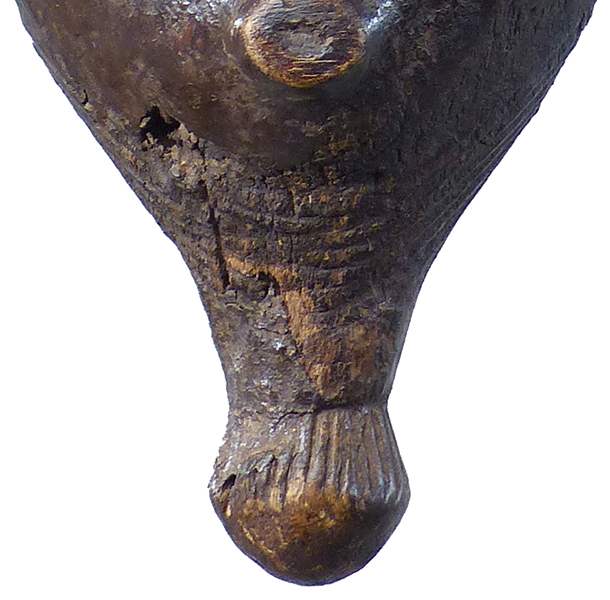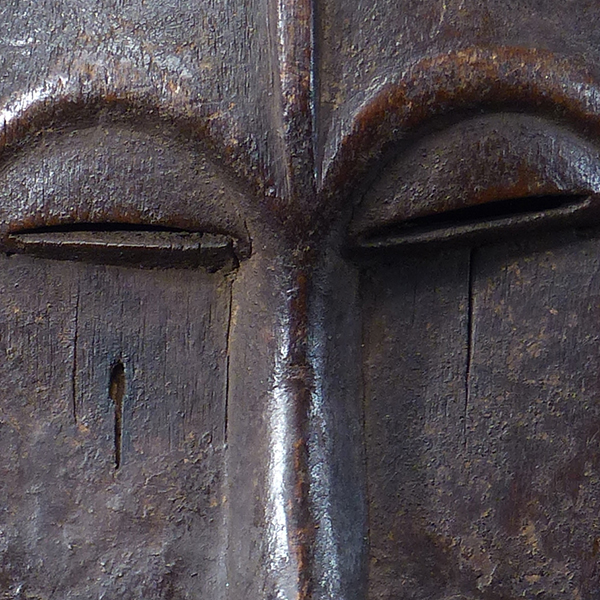 GO TO ANIMALS IN AFRICAN ART PAGE