YAURE STYLE MASK 4, Ivory Coast
Despite its appearance, this Yaure mask was probably made to be sold.
---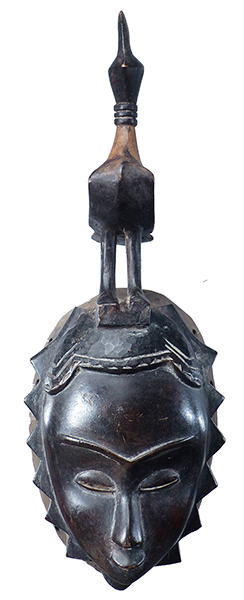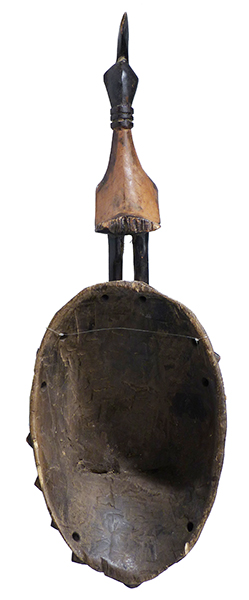 Photographs © Hamill Gallery
YAURE
MASK 4
17" high x 5.75" wide x 3.5" deep
Ivory Coast
$200
SOLD
This mask has minor chips on the edges of the back. The back of the tail is rough and might have been broken off.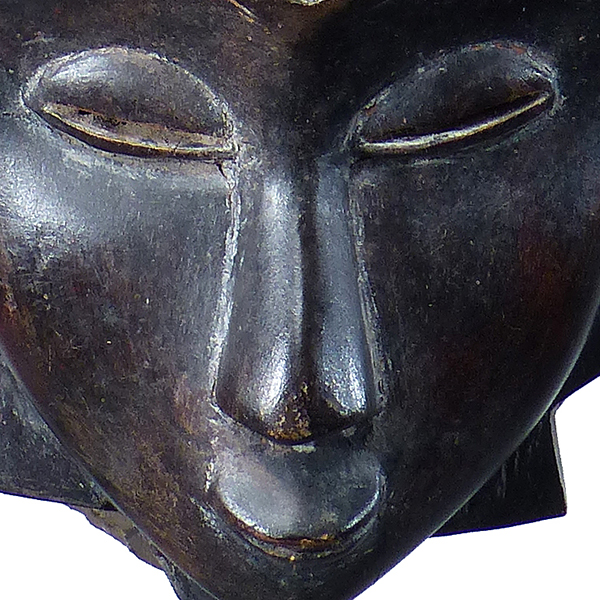 GO TO ANIMALS IN AFRICAN ART PAGE