YAURE STYLE MASK 6, Ivory Coast
Despite its appearance, this Yaure mask was probably made to be sold.
---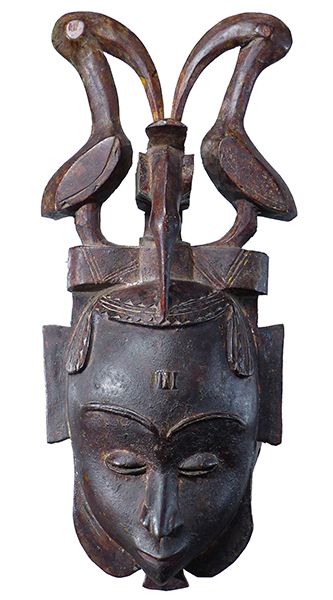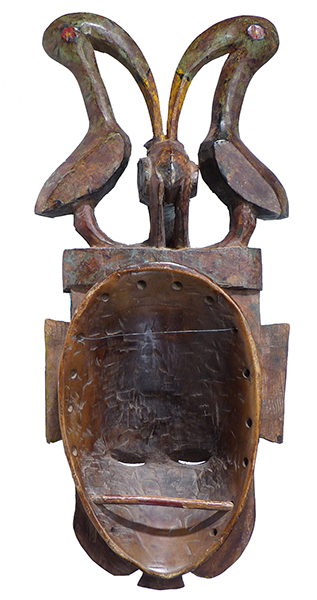 Photographs © Hamill Gallery
YAURE
MASK 6
18" high x 8" wide x 4.75" deep
Ivory Coast
$350
SOLD
This mask is in good condition and has its bite bar intact. The patina is stable but crustier than on the others. There are various color paint traces on the birds front and back.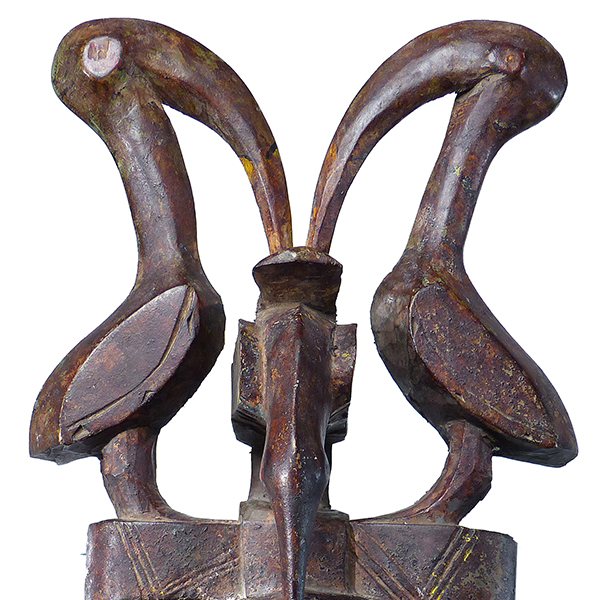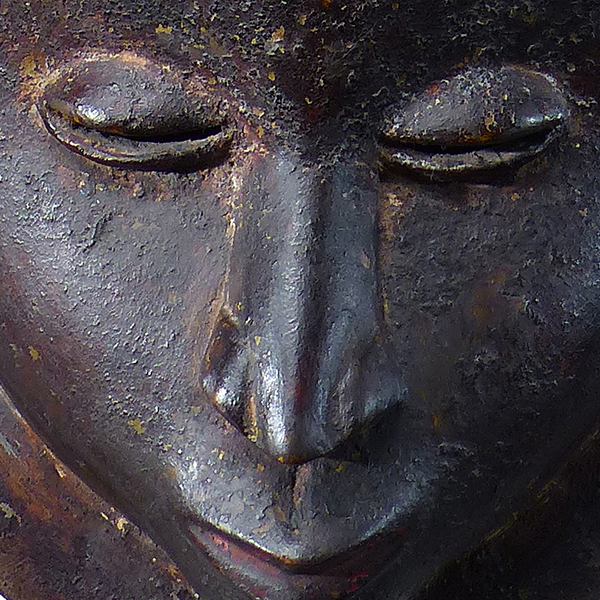 GO TO ANIMALS IN AFRICAN ART PAGE