YORUBA COWRIE BASKET 9
There are three side views of this basket. A small screwdriver was placed on the inside to keep track of and mark the turning of the basket. No cowries are missing. Strong side lighting sometimes create dark shadows near the middle. Top and bottom views show the extent of the leather added. Some of the inside views show how the basketry is done and how the cowries are stitched on.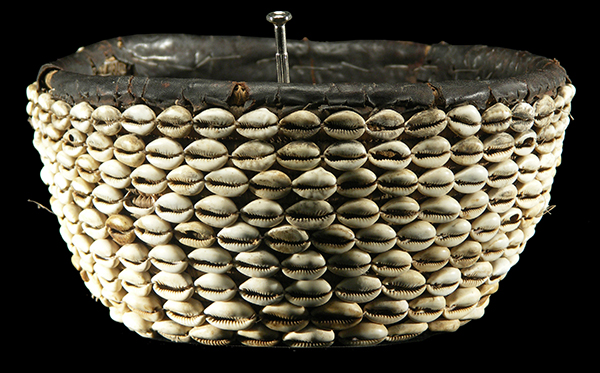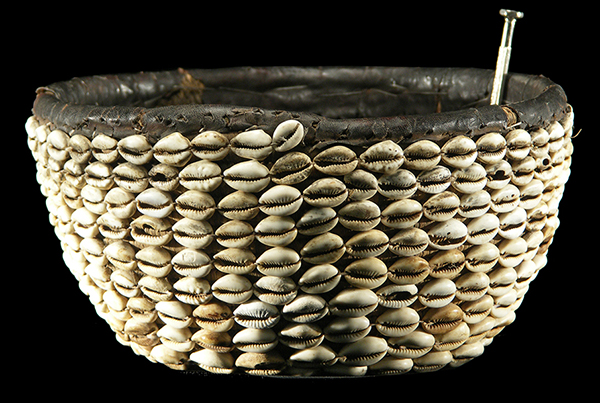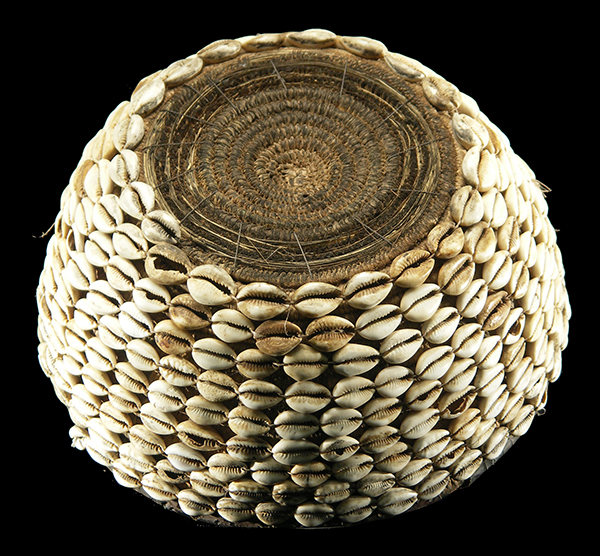 Photographs © Hamill Gallery

YORUBA
COWRIE BASKET 9
5" high x 1025" wide
$150
This Yoruba cowrie covered basket could have been made to be sold.
There is leather covering the top rim of the basket.
Like beads, small cowrie shells were often used as currency and were signs of wealth and status. Many Yoruba sacred and secular objects were embellished with elaborate borders or arrangements of cowrie shells. Here they are used to decorate a woven basket.
GO TO YORUBA BEADED CONTAINERS PAGE
GO TO YORUBA BEADWORK PAGE
GO TO JUST BEAD IT EXHIBITION PAGE
GO TO YORUBA DIVINER'S BAGS PAGE
GO TO YORUBA BEADED CROWNS PAGE
GO TO YORUBA EXHIBITION PAGE
GO TO NEW ADDITIONS PAGE