YORUBA STYLE BEADED BELL 1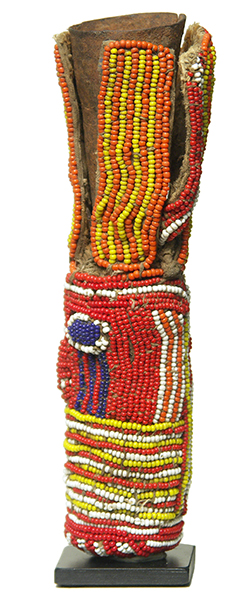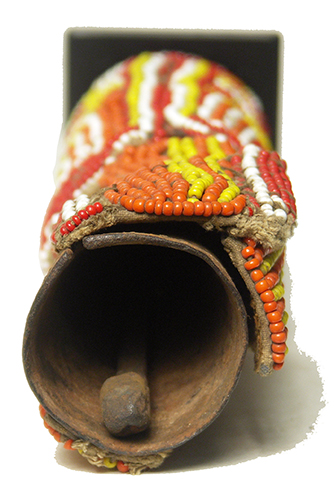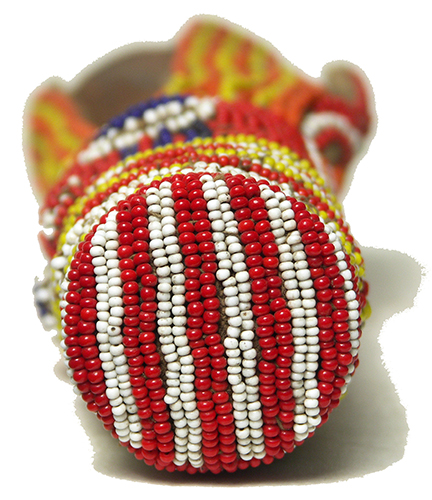 Photographs © Hamill Gallery

YORUBA
BEADED Bell 1
8" high x 2" wide x 2.25" deep
$500
This Yoruba beaded bell has not been vetted and could have been made to be sold.
The bell clapper is held in place with removable museum putty.
Beads were signs of wealth and status. Many Yoruba sacred and secular objects were embellished with elaborate images and symbolic designs created by small glass beads.
GO TO YORUBA BEADWORK PAGE
GO TO JUST BEAD IT EXHIBITION PAGE
GO TO YORUBA BEADED SASHES PAGE
GO TO YORUBA DIVINER'S BAGS PAGE
GO TO YORUBA BEADED CROWNS PAGE
GO TO YORUBA EXHIBITION PAGE
GO TO NEW ADDITIONS PAGE