BAGA NIMBA MASK 8, Guinea
This Nimba mask shows little evidence of age or use and was probably made to be sold.
---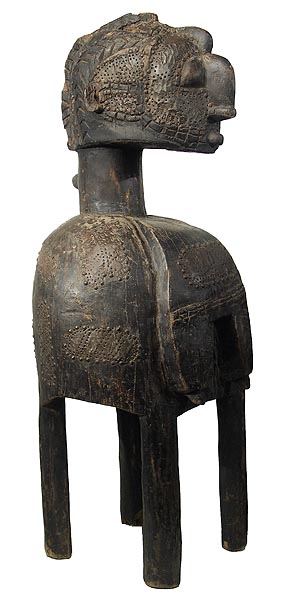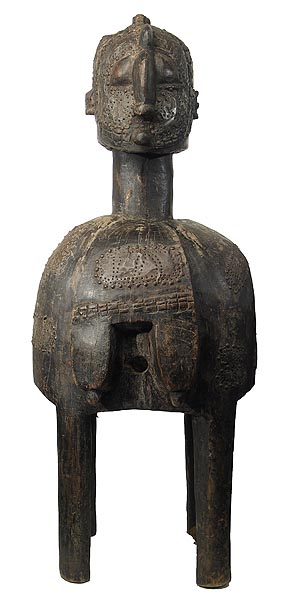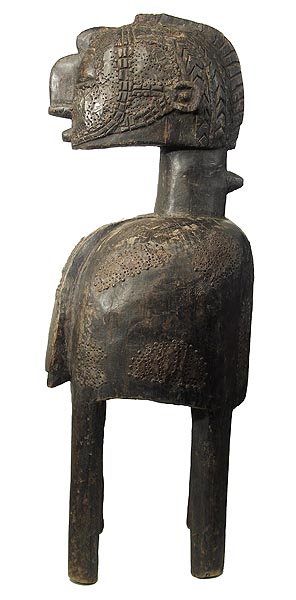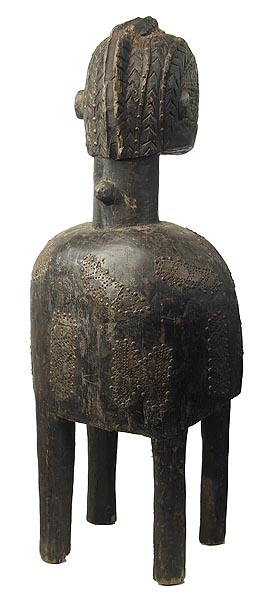 Photographs © Hamill Gallery
BAGA
NIMBA MASK 8
49" high x 21" wide x 20" deep
Wood, metal and upholstery tacks
Guinea
$1000
SOLD
Although the form is less traditional and certainly not elegant, this Baga Nimba has an interestring surface, enhanced with many embossed or perforated pieces of metal fastened on with upholstery tacks. There is some damage and loss on the crest on top of the head.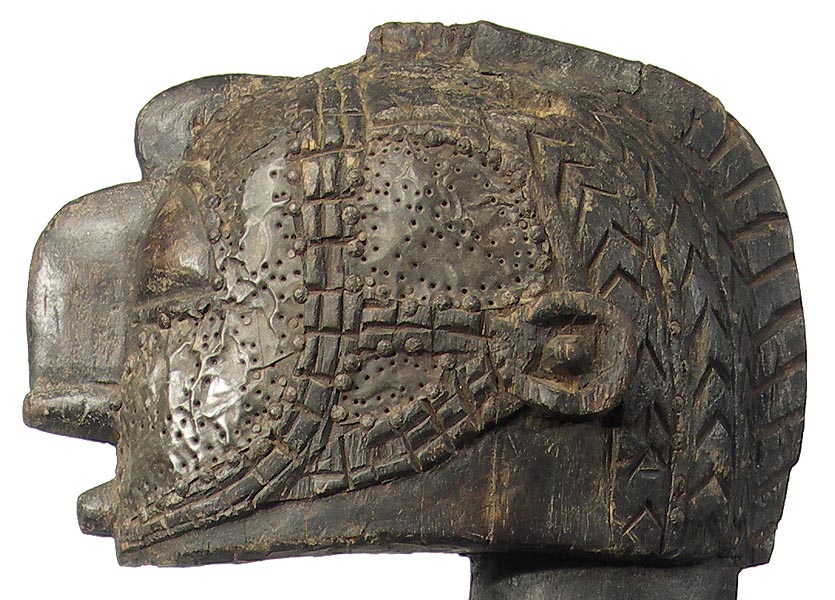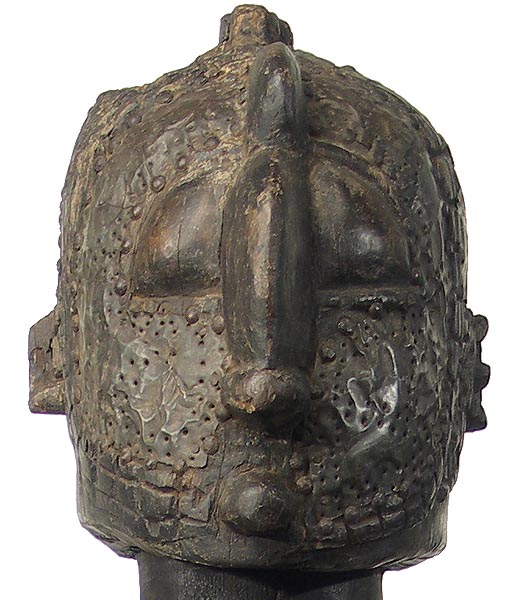 GO TO BAGA NIMBA MASKS PAGE
GO TO BAGA ART PAGE
GO TO MASKS PAGE
GO TO NEW ADDITIONS PAGE
GO TO MONUMENTAL MASKS PAGE