BALI ELEPHANT MASK 10, Cameroon
This nicely carved mask shows no evidence of age or use and was probably made to be sold.
---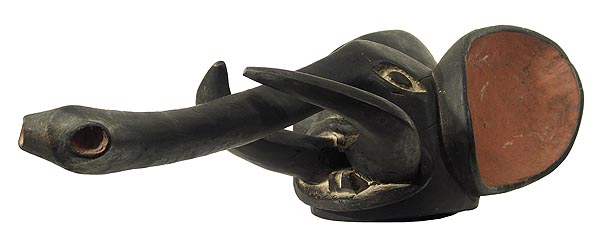 Photographs © Hamill Gallery

BALI
ELEPHANT MASK 10
39" high x 10" wide x 9" deep
Cameroon
$400
SOLD


The inside surface of the ears and nostrils are painted a light red color. There is a small stable crack above each eye.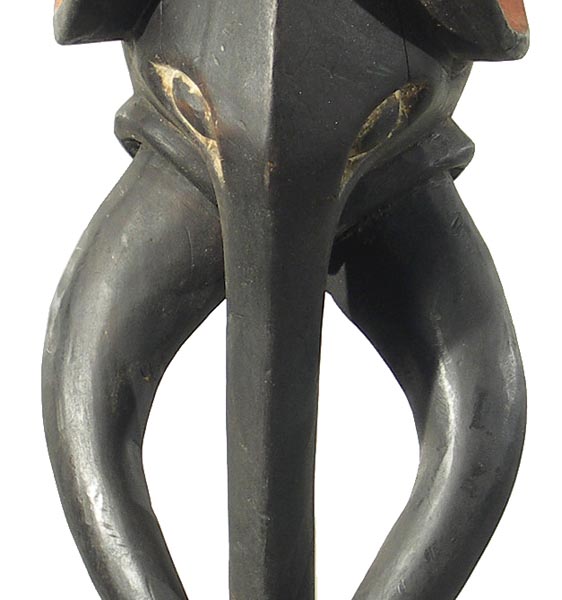 GO TO BALI ELEPHANT MASK PAGE
GO TO ANIMALIA EXHIBITION PAGE
GO TO ANIMALS IN AFRICAN ART PAGE
GO TO AFRICAN METALWORK PAGE
GO TO FROM THE GRASSLANDS EXHIBITION PAGE
MJM02172017